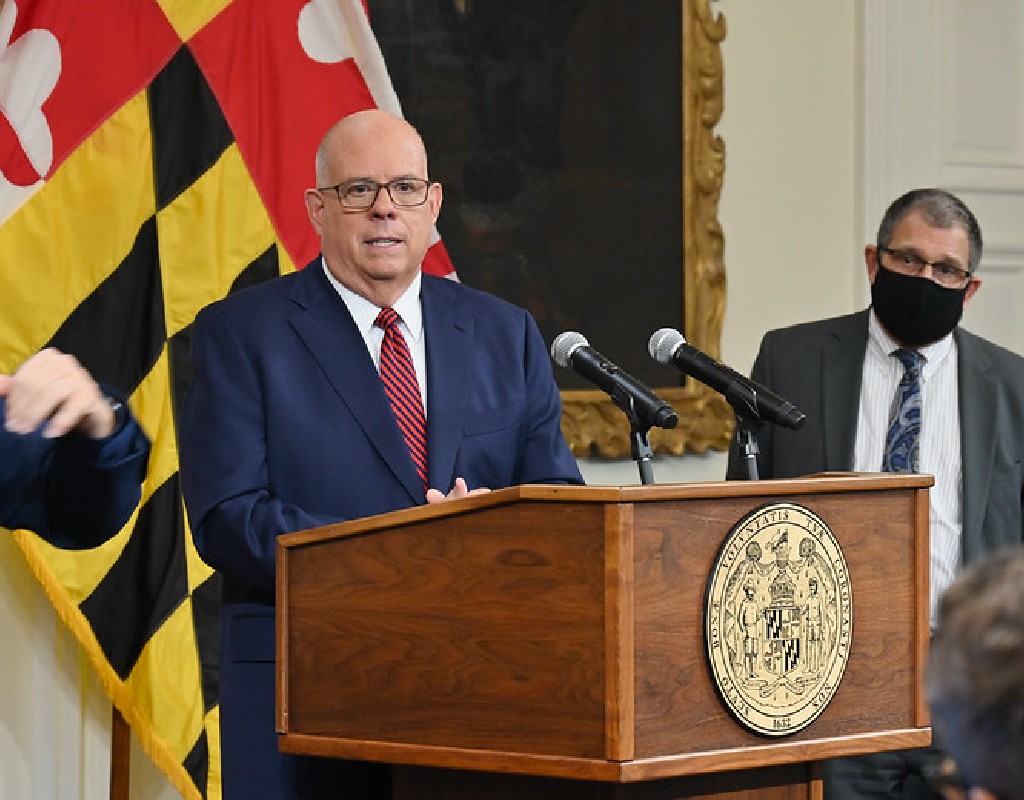 Marylanders 65+ in Congregate Settings Are Eligible for COVID-19 Booster Shots
Marylanders ages 65 and older living in congregate settings are now eligible for a COVID-19 booster shot, Gov. Larry Hogan announced during a press conference Wednesday.
Congregate settings include nursing homes, assisted living facilities, residential drug treatment centers and group homes for residents with developmental disabilities.
Also effective immediately, all pharmacies and other providers can administer booster shots without a prescription or doctor's order to anyone who considers themselves immunocompromised.
"Some providers may ask you to fill out a simple form, but no one in this category should be turned away from receiving a booster," Hogan said. If residents are unsure if they qualify, he encourages them to talk with their doctor or healthcare provider.
Hogan said Maryland has a sufficient vaccine supply and is prepared to move forward in making booster shots available to the wider population, "immediately upon receiving the clear guidance from the federal government."
He said more than 28,000 booster shots have been administered to immunocompromised residents.
Gov. Hogan: Effective immediately, all Marylanders 65+ living in congregate settings are eligible for COVID-19 booster shots. Includes nursing homes, assisted living facilities, residential drug treatment centers, developmentally-disabled group homes. @mymcmedia

— Maryam Shahzad (@maryam_mcm) September 8, 2021
Gov. Hogan says Maryland has a sufficient vaccine supply, and is prepared to move forward in making booster shots available to the wider population "immediately upon receiving the clear guidance from the federal government." @mymcmedia

— Maryam Shahzad (@maryam_mcm) September 8, 2021