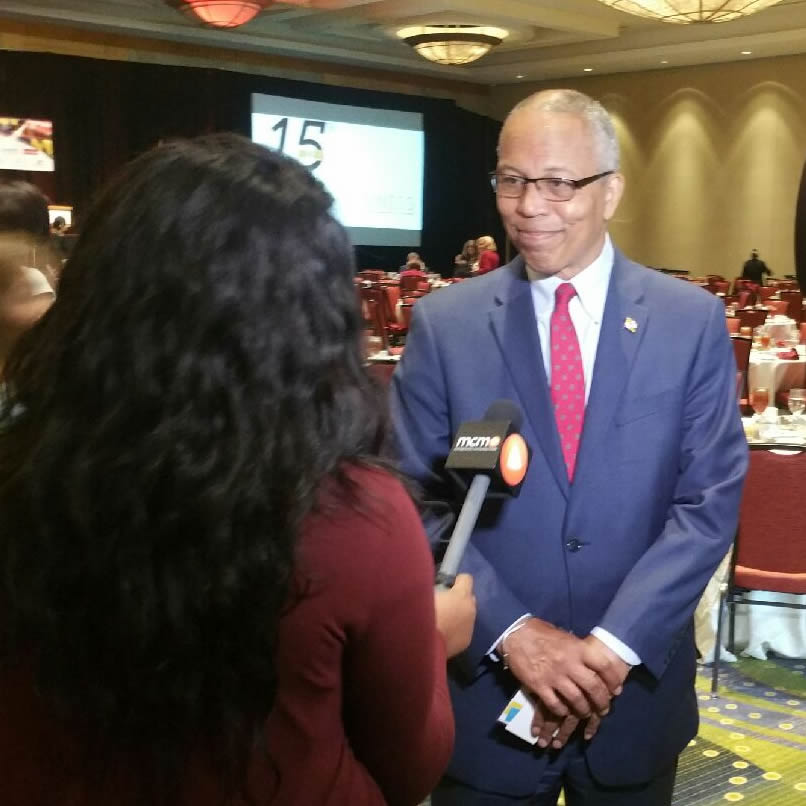 Maryland Lt. Governor Gives Keynote Address at 15th Annual Hispanic Business Conference in North Bethesda (VIDEOS)
The 15th annual Maryland Hispanic Business Conference was held at Bethesda North Marriott Hotel and Conference Center in North Bethesda early Monday. This year's theme: fueling the economy, creating jobs, and promoting growth.
There are more than 54,000 Hispanic Business owners in the state of Maryland, according to keynote speaker Lt. Governor Boyd Rutherford.
You can watch his remarks, in its entirety, below:
"Your businesses are the backbone of Maryland's economy," said Lt. Governor Rutherford. "The growth of Hispanic and Latino businesses is substantial and it's substantial not just in the country, but in Maryland as well."
Conference organizers say his remarks come just in time for Hispanic Heritage Month celebrated from mid-September to October 15.
Maryland Lt. Governor Boyd Rutherford is taking the stage to issue the keynote address @mymcmedia #MDHisPBC pic.twitter.com/O2hfJj2lZ1

— Mitti Hicks (@MittiMegan) October 3, 2016
Full house here at the Maryland Hispanic Business Conference in Bethesda @mymcmedia #MDHisPBC pic.twitter.com/IbNdxS4vN6

— Mitti Hicks (@MittiMegan) October 3, 2016
Maryland Lt. Governor Boyd Rutherford here at the Hispanic Business Conference in Bethesda. He's the keynote speaker @mymcmedia #MDHisPBC pic.twitter.com/A75cJv2hth

— Mitti Hicks (@MittiMegan) October 3, 2016