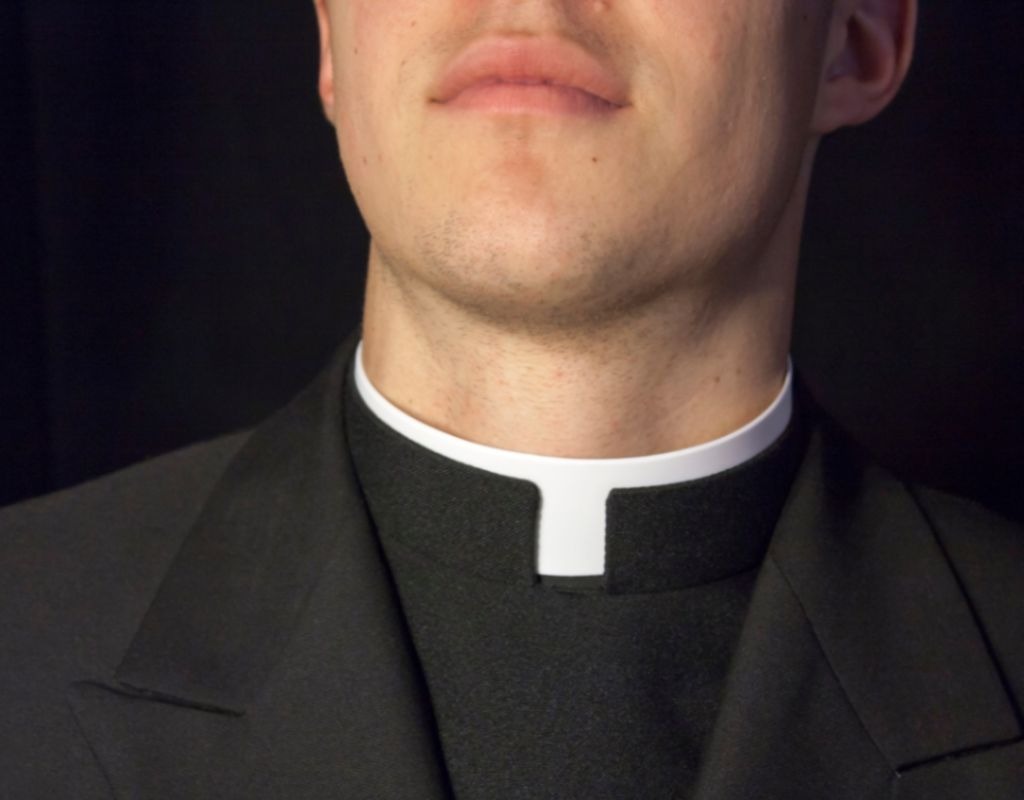 Maryland Jesuits Release Names of Priests 'Credibly Accused' of Sexually Abusing Minors
The Maryland Province Jesuits released the names of 24 priests—former, deceased, and current Jesuits "no longer serving in ministry"—who were "credibly accused" of sexually abusing minors.
In a letter, Fr. Robert M. Hussey, who oversees Maryland Province Jesuits said he apologized to the victims of the named priests.
"We view the disclosure today of our shameful history as part of our commitment now to preventing abuse," Hussey said.
The Jesuits, or the "Society of Jesus" — famous for their 28 colleges and 60 high schools — are a Catholic order of priests founded in 1540.
Jesuits take four vows to enter the "Society of Jesus": poverty, chastity, obedience, and another vow of obedience in regard to "worldwide mission." Other Catholic orders might not require all four.
Maryland Province Jesuits Releases Four Documents with Named Priests Accused of Abuse
The Maryland Province Jesuits represents 9 states and Washington D.C. In addition to Maryland, these states include South Carolina, North Carolina, Georgia, Viriginia, West Virginia, southern New Jersey, and Pennsylvania.
Along with Hussey's letter, the Maryland Province Jesuits included four documents:
Mike Gabriele, the director of communications for the Maryland Province Jesuits said in an email that many of the sexual abuse cases were "difficult to investigate" because "often the allegations of abuse did not arise until after the Jesuit had died."
The documents also indicate some of the current Jesuits now are living in a restricted environment on a "safety plan."
Gabriele said these safety plans restrict the Jesuits' use of technology, travel and "access to visitors."
"These safety plans are developed and monitored in coordination with our third-party review board and our standards that are accredited by Praesidium Inc., an outside agency dedicated to the protection of minors," Gabriele said.
According to Gabriele, when the abuse allegations against a priest are found to be credible, the priests are removed from the priesthood. However, a priest can remain in the society, "where he can best be monitored."
The documents not only name Jesuit priests who worked in the Maryland Province, they also outline the accusations against the priests and map out their pastoral assignments.
Releasing these names comes after Cardinal Donald Wuerl was pressured to resign in October because of his lenient handling of past predator priests.
"We also apologize for participating in the harm that abuse has done to our Church, a Church that we love and that preaches God's care for all, especially the most vulnerable among us," Hussey said.
Overall, the Maryland Province Jesuits has had 1,700 Jesuit priests since 1950.
Many of the priests named spent decades working at Gonzaga College High School in Washington, D.C., and Georgetown Preparatory School in North Bethesda.
Specifically, nine of the named priests worked at Gonzaga, and five of the named priests worked at Georgetown Prep.
It is unclear when the crimes were reported to the Maryland Province Jesuits, and if the crimes were reported to the police. Also, it's unclear whether the Maryland Province Jesuit is aware of any cases where Jesuits sexually abused anyone over the age of 18.
Responses from Georgetown Prep and Gonzaga
In a letter posted on Georgetown Prep's website, the president, Rev. James R. Van Dyke, addressed the school community about the incident.
"I cannot express strongly enough on behalf of this institution and of the Society of Jesus my deepest apology and contrition to those whom we failed," said Van Dyke.
Van Dyke acknowledged the five Jesuits named, who had been associated with Georgetown Prep between 1927 to 2004.
"Sadness and anger are nothing if they do not result in policies, procedures, and a commitment to use them," Van Dyke said.
According to Van Dyke, now all of Georgetown Prep's faculty, staff, and coaches "undergo training with the "Virtus Program." Furthermore, United States Jesuits "undergo annual training with Praesidium."
These two programs both aim to protect children. Moreover, they outline how to identify signs of abuse, and review how adults can interview to help minors who are facing abuse.
In a letter to the Gonzaga community, the president, Rev. Stephen W. Planning, noted Gonzaga's faculty, staff, coaches, and Jesuit educators also receive the aforementioned training.
Since 2015, Gonzaga has been accredited by Praesidium.
"Praesidium is the premier organization in the United States dedicated to abuse prevention training for those who work with minors. All Gonzaga faculty, staff, and coaches must undergo Praesidium training as a condition of employment," Planning said.
The nine priests named by the Maryland Province Jesuit worked at Gonzaga between 1928 to 1991.
According to Planning, the Gonzaga community and the press were already aware of the more recent men named; however, the men named from decades ago are new to the community.
Because of the new names, Planning is taking action to make sure Gonzaga is not honoring those Jesuits.
"As a part of this process, Gonzaga will rescind any honors or recognitions that might have been bestowed on these men by the Gonzaga community for their work on Eye Street or elsewhere if that has not already been done," Planning said.
Planning apologized to any victims impacted by the accused priests, and encouraged anyone else with more information to come forward.
"Even though I know that words are completely inadequate, to any person who has been harmed physically, sexually, emotionally, or spiritually by any member of the Society of Jesus, I extend my most sincere and heart-felt apology," said Planning.