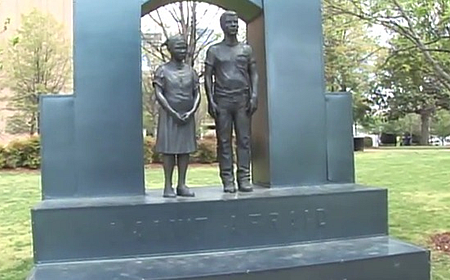 Maryland Civil Rights Bus Tour Open for Registration (VIDEO)
Register now for the annual Maryland Civil Rights Educational Freedom Experience bus tour.
The tour, hosted by the Montgomery County Office of Human Rights, retraces the steps of Civil Rights leaders such as Martin Luther King, Jr., Rosa Parks and Medgar Evers.
This year's bus tour is scheduled during Montgomery County Public Schools spring break from April 8 -16.
The bus will leave from Rockville and travel to North Carolina, Georgia, Alabama, Tennessee, Arkansas and Mississippi.
The Montgomery Bus Boycott, voter's rights, Little Rock Nine and other significant events during the Civil Rights Movement will also be explored.
If interested, full payment is due by March 8.
Click here to learn more about registration, the itinerary and the cost of the tour.