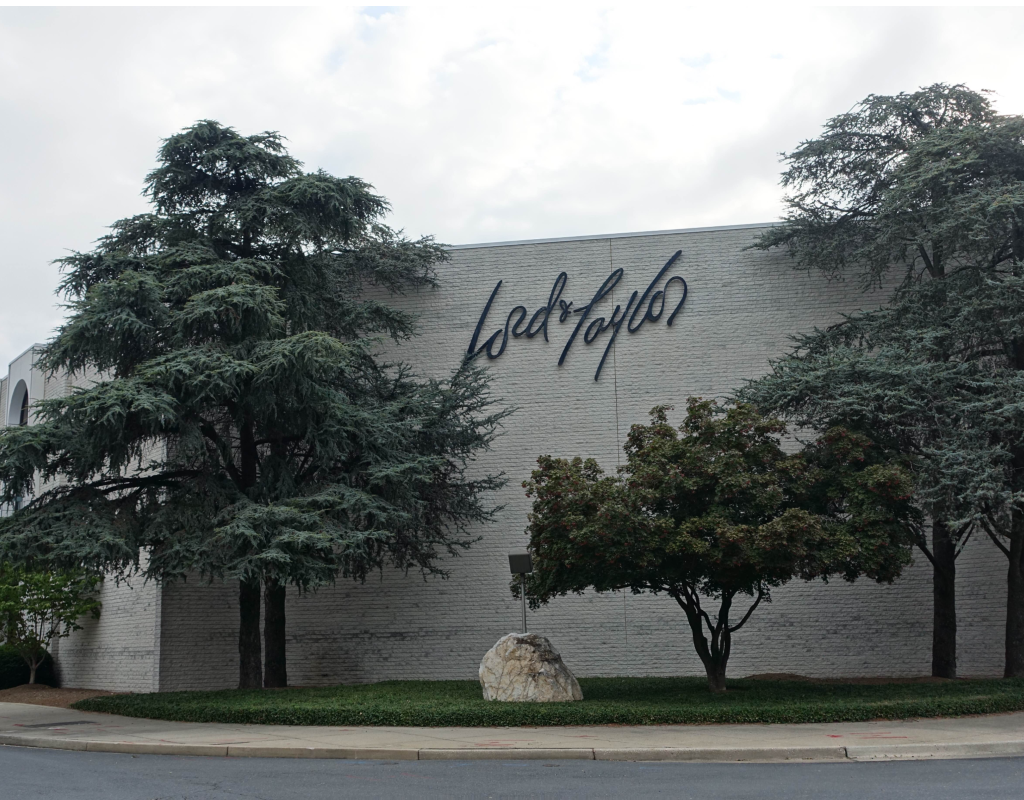 Lord & Taylor in White Flint Mall Closing After Retailer Files for Bankruptcy
Lord & Taylor in the White Flint Mall is closing its doors, marking the last of the original stores to close after most of the mall shut down in 2015. The retailer filed for chapter 11 bankruptcy earlier this month and will close other locations around the country as well.
On the Lord & Taylor White Flint website, the store states that it is having a closing sale, and starting on August 14 it will no longer accept online returns. Any items purchased at the White Flint location during the closing sale, which started August 2, are considered final sales. Additionally, the location cannot honor coupons, mall certificates, Lord & Taylor Rewards/Award Cards, or prices offered at other Lord & Taylor locations, according to the statement.
In 2015 the White Flint location won a lawsuit against the previous mall owners saying that the mall had breached the contract with the retailer after they attempted to close the mall.
The trial centered around whether the White Flint owners had breached a 1975 contract with the retailer that included the requirement of operating an "enclosed mall" around the location, according to The Washington Post. The White Flint Lord & Taylor has remained open as the last store from the old mall.