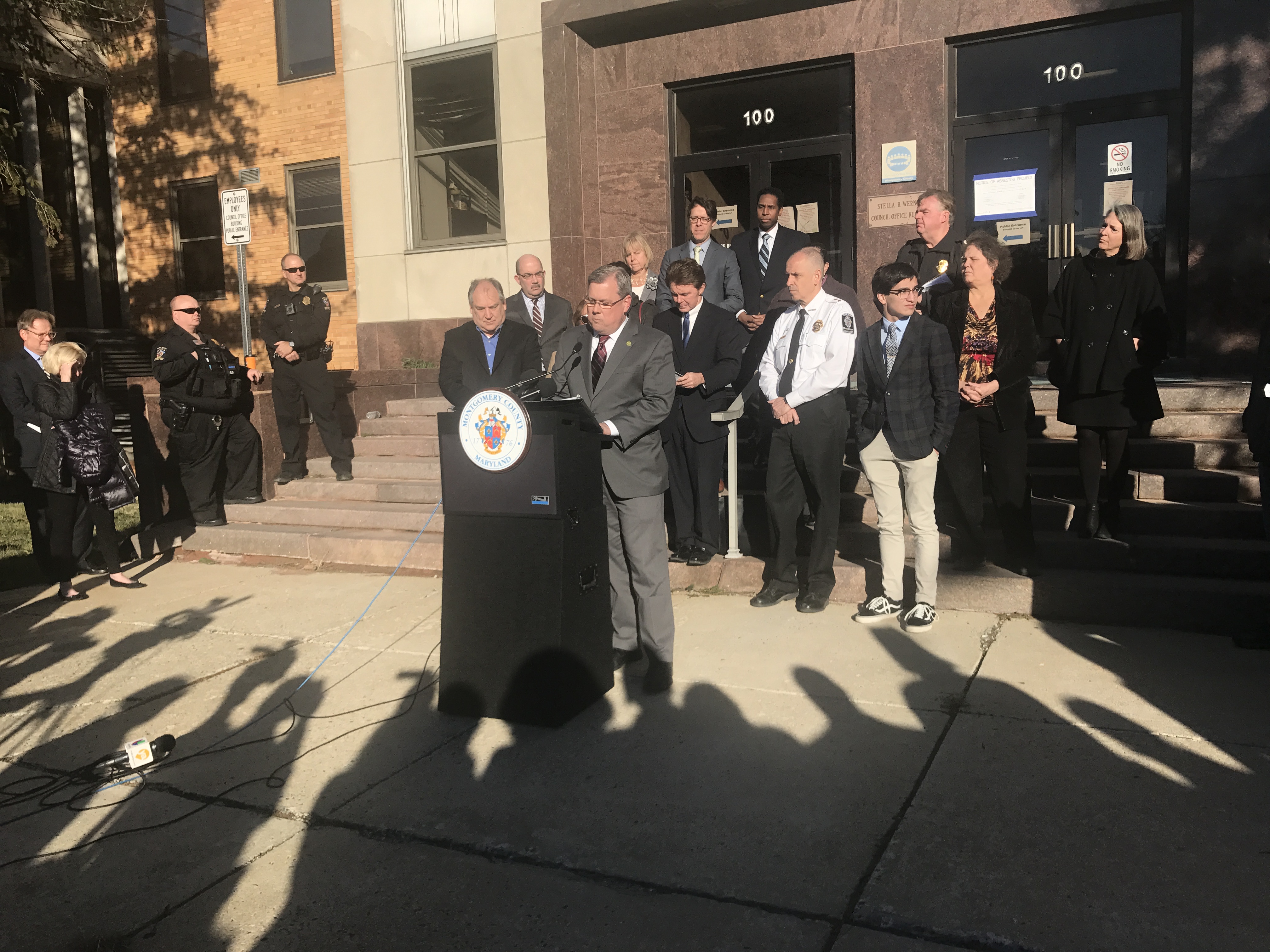 Local Leaders Rally for Gun Safety
Updated: "Enough is enough," was the message from local leaders who gathered in front of the Council Office Building Monday to remember the people who lost their lives at Stoneman Douglas High School in Parkland, Florida.
Leaders are calling on Congress to take action on gun safety and tightening the country's gun laws.
"We need something that is sensible, something that will work and we need to make certain that our children are being kept safe," Montgomery County Councilmember Sidney Katz, said.
In 2017, the Montgomery County Council passed a resolution condemning acts of gun violence after a gunman killed more than 50 people and wounded more than 500 in Las Vegas, Nevada.
But Katz, who organized the rally, said the resolution is not enough.
"The gun safety issue is not something that Montgomery County can legislate," he said. "We need to come together, work together and contact our Congress people."
Joining elected leaders were dozens of residents and students from Montgomery County Public Schools.
Matthew Post, student member of the board of education, said he's heard from students that they are afraid to attend school.
"Students are rattled and we're afraid to go to school," he said. "That is not sustainable or humane. Congress needs to act because we can't keep this anxiety or fear going on in our community any longer."
Councilmember Katz made it clear that he's not advocating to change the Second Amendment. Instead, he wants legislation coming forward to restrict the sales of "assault-style" weapons.
"There's no reason to have military weaponry," he said. "Our military should have it but we don't need it on the streets."

Happening now: local officials are rallying for gun safety @mymcmedia pic.twitter.com/eOVWXDan2W

— Mitti Hicks (@MittiMegan) March 5, 2018