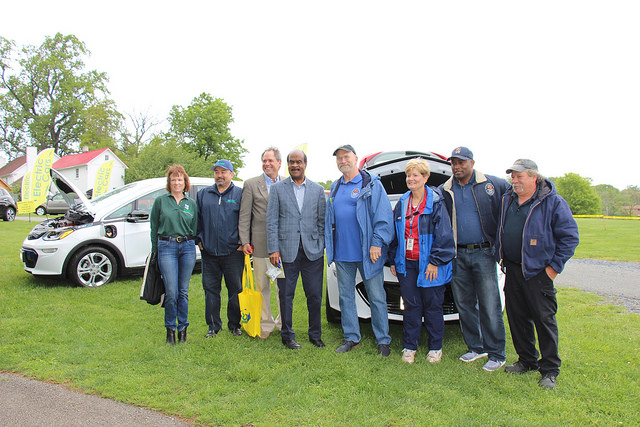 Leggett Announces 16 Alternative Fuel Vehicles Will Be Added to County's Fleet
Montgomery County Executive Ike Leggett announced the replacement of 15 cars used by the Department of General Services (DGS) with energy efficient ones by the end of Fiscal Year 17.
As part of Montgomery County's commitment to achieving energy efficiency, DGS staff and other county agencies will have access to Chevrolet Bolt electric vehicles, according to a news release.
This announcement was made during Montgomery County's third annual GreenFest celebration in Gaithersburg.
"I want to modernize the buildings, equipment, vehicles, and other resources available to the men and women who serve this County every day," Leggett said in a statement. "What we are showing today is an important step in a larger effort to expand the County fleet of alternatively fueled vehicles and equipment over the next several years."
The Bolt EV is an all-electric powered vehicle that utilizes energy stored in a lithium-ion battery pack. The new cars will replace 15 Chevrolet Cavaliers, Cobalts, and a Toyota Prius which will all be retired.
Total costs for the energy-efficient vehicles are $622,254.40.
Adding the 16 Bolts brings the County's total of electric and gasoline/electric hybrid vehicles to 243 with 29 charging stations throughout the County.