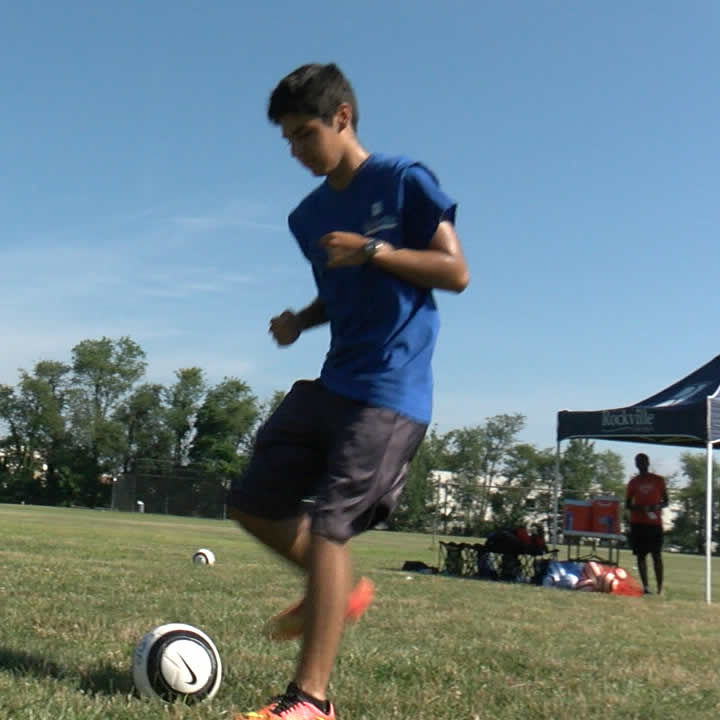 Latino Youth Learn Soccer Life Lessons (VIDEO & PHOTOS)
Some Latino youth are exercising their options for the future by taking part in a program sponsored by the City of Rockville. The 7th to 12 graders play soccer in the summer and during the school year as part of the Latino Youth Development Program. MyMCMedia's Phyllis Armstrong reports the program is about more than scoring goals on the soccer field.
The young athletes in the Latino Youth Development Program compete on teams with MSI Soccer after school and on weekends.
The program is operated by Rockville's Recreation and Parks Department through the Division of Community Services. Participants must be receiving FARMS, the free or reduced-price meals at school.  The graduation rate for Hispanic students receiving FARMS in Montgomery County high schools improved by one percent last year.
Check out our MyMCMedia Extra for more information on the nonprofit organization, Leveling the Playing Field.
.@LPFsports distributes free equipment to schools and youth programs from warehouse in Silver Spring.@mymcmedia pic.twitter.com/0noy1pKD8W
— Phyllis Armstrong (@MyMediaPhyllis) July 19, 2016
Latino youth learn soccer and life skills in #Rockville @mymcmedia pic.twitter.com/KpH3yeW8K9

— Phyllis Armstrong (@MyMediaPhyllis) July 19, 2016