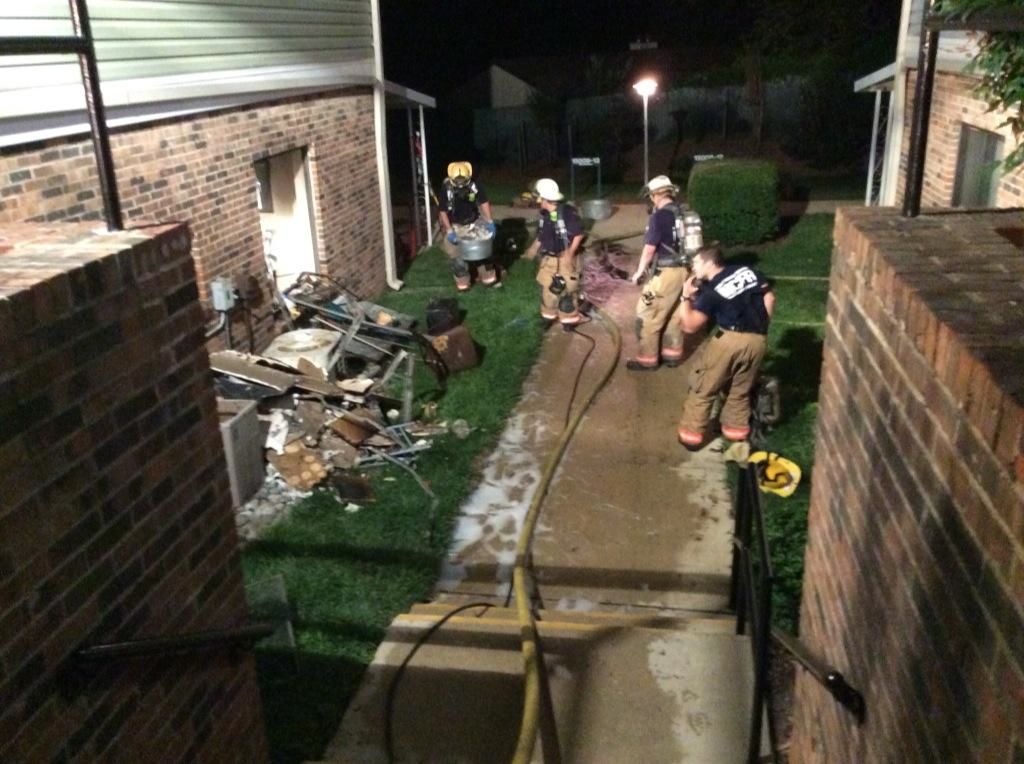 Kitchen Fire Causes $100,000 in Damage
For the second night in a row, Montgomery County firefighters were called to a home in the Leisure World community for a cooking-related fire.
Montgomery County Fire and Rescue Spokesperson Pete Piringer said the blaze at 15013 Eardley Court started in the kitchen of a basement condo of a three-story building last night (August 9). There were no injuries reported.
According to Piringer, the fire caused $100,000 in damage and has been ruled accidental. The blaze displaced the single occupant of the home.
Piringer said firefighters will be returning to the community today to talk about fire safety issues with residents.
On August 8, four Leisure World residents were displaced by a kitchen fire in their home.
#mcfrs Fire Investigators say accidental fire; Cause combustibles on stove; Damage est $100k; adult female displaced pic.twitter.com/nGt3Z6NJUJ

— Pete Piringer (@mcfrsPIO) August 10, 2014
U/D #mcfrs FFs continue 'overhaul operations' & clear debris from ground level condo on Eardley Ct in Leisure World pic.twitter.com/icNk3zIyCE

— Pete Piringer (@mcfrsPIO) August 10, 2014
U/D Eardley Ct, Leisure World, cooking related fire originated in kitchen, single occupant self-evacuated, no injuries, 1 family displaced

— Pete Piringer (@mcfrsPIO) August 10, 2014