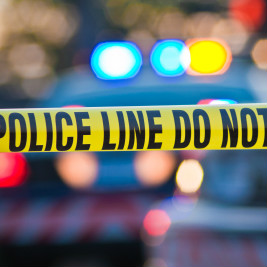 Karate Instructor Charged with Sex Abuse of Girl
A 54-year-old Gaithersburg karate instructor has been charged with inappropriate touching of a 15-year-old girl, a Montgomery County police statement released Tuesday said.
Frank Yul Pugarita of the 8400 block of Mountain Laurel Lane is being held without bail, according to online court records.
The offenses occurred at the Pugarita Karate studio at 8945 North Westland Drive, Gaithersburg, where Pugarita is an instructor and the girl was a karate student, police said. Pugarita has owned the karate studio for about 10 years, police said.
On June 29, detectives began investigating the report that Pugarita had inappropriate contact with the victim, police said. The victim told investigators that the touching occurred sometime between 2017 and June during class lessons, police said.
On Oct. 3, detectives obtained an arrest warrant for Pugarita charging him with one count of sex abuse of a minor and one count of fourth-degree sex offense, police said.
On Oct. 9, Pugarita was arrested on the strength of the arrest warrant.
Detectives are asking parents to talk to their children about their interactions with him and call detectives with Special Victims Investigations Division at 240-773-5400 if they believe their child was victimized.