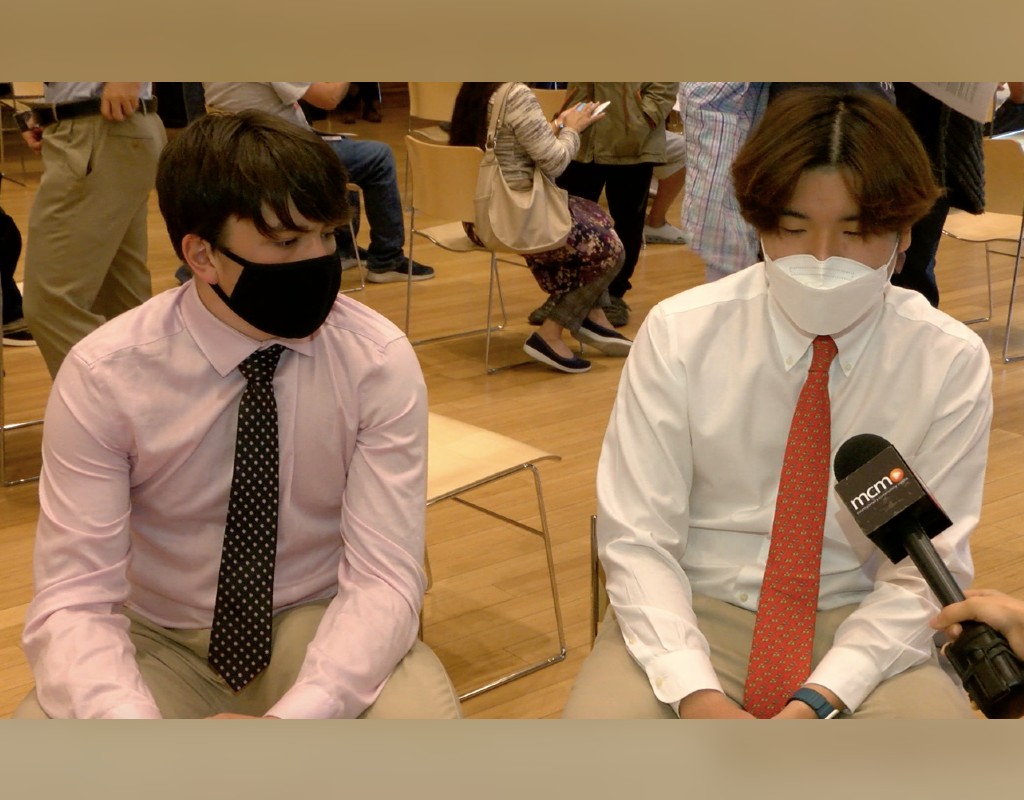 'It's Exciting': High School Students Receive COVID-19 Vaccines
All Marylanders ages 16 and older are eligible to receive a COVID-19 vaccine.
During a county council meeting Tuesday, Health Officer Dr. Travis Gayles said the county is looking at strategies to engage younger people and encourage them to pre-register and get vaccinated. On Wednesday, Gov. Larry Hogan announced that the state is launching an initiative called "No Arm Left Behind," which targets groups including college students and aims to ensure they have access to the vaccine as soon as possible.
County residents 16+ can pre-register with the state's system for mass vaccination sites and with the county's website for county-run clinics.
At the county health department's vaccine clinic in the Silver Spring Civic Building, students were eager to get their shots, and hope to return to normal life.