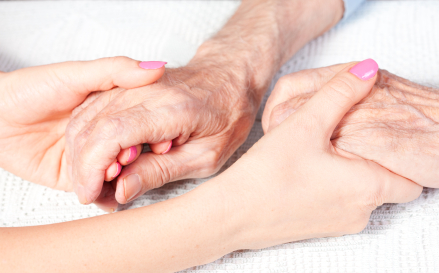 Ingleside at King Farm Partners To Partner With Link Generations for Summer Storytelling Series
In an effort to connect youth and older adults by a creative outlet, Ingleside at King Farm Retirement Community and Link Generations are partnering up this summer for a storytelling series for high school students and older adults, according to a news release.
The summer storytelling series is an inter-generational activity that is centered around the sharing of life stories of participants of all ages. "We are excited about this unique program," Christine L. Podles, executive director at Ingleside King Farm released in a statement. "The summer storytelling series not only brings a new activity to King Farm but also works towards a commitment to engaged living between our youth and seniors through the sharing of personal life experiences through a creative outlet."
The goal of this program is to bring education and awareness for both elder residents and the youth. High school students are expected to gain a deeper knowledge of the changes that occur with aging  to be able to discern the best practices for working with seniors and older adults are expected to develop connections with youth that present beneficial effects during their activities.
"Partnership makes the program," said Lori Marks, founder of Link Generations in a statement. "Working with organizations like Ingleside at King Farm that is committed to the Link Generations mission to educate youth about aging is crucial. These are the people that help continue to bridge the gap between generations."
The summer storytelling series will be held June 20 through Aug. 24 at Ingleside at King Farm.
High school students interested in volunteering can find more information here.  Students are able to receive student service learning hours for participation in the program.