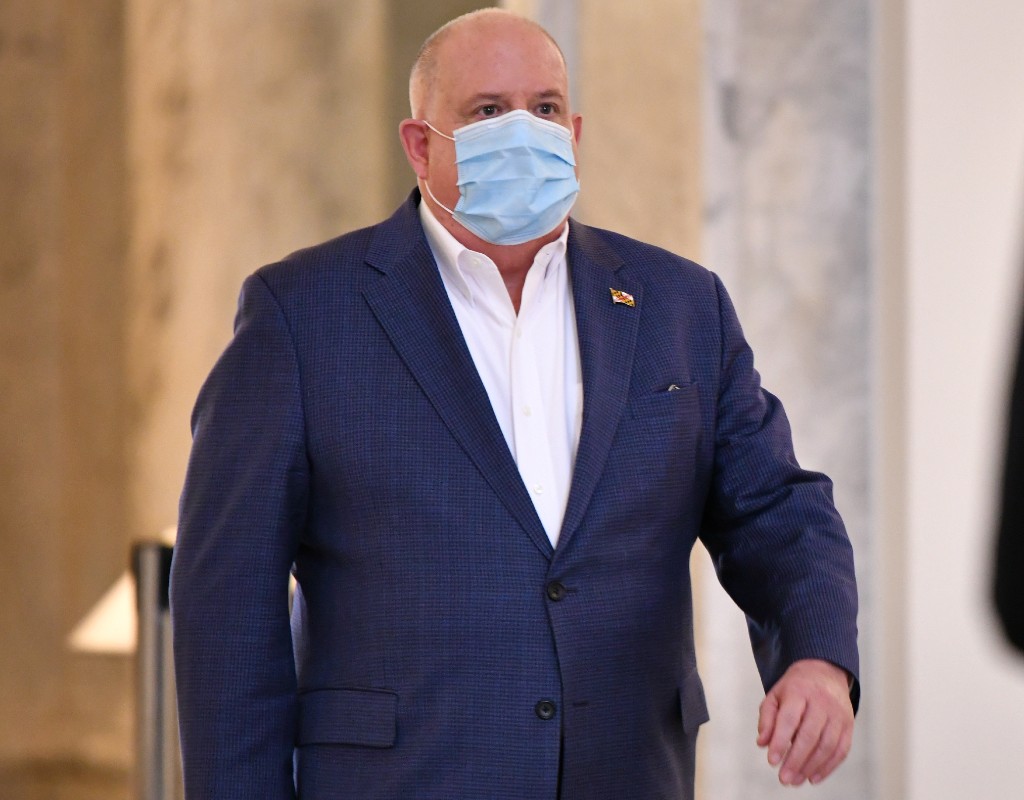 'I Strongly Disagree': Hogan on Montgomery County Directing Private Schools to Stay Closed
Gov. Larry Hogan took to Twitter Saturday to announce that he "strongly disagree[s] with Montgomery County's decision to mandate the closure of private and parochial schools."
The announcement comes after Montgomery County Health Officer Dr. Travis Gayles issued a directive Friday, ordering private and independent schools to remain closed through Oct. 1. (The county will evaluate the directive prior to Oct. 1 to determine whether it should be amended or continue for a longer period of time because of the coronavirus).
I strongly disagree with Montgomery County's decision to mandate the closure of private and parochial schools. My full statement: pic.twitter.com/4pESSu93Tj

— Governor Larry Hogan (@GovLarryHogan) August 1, 2020
On July 22, Maryland State Superintendent Karen Salmon said at Hogan's coronavirus news conference that the state is giving authority to local school districts to decide whether to begin school virtually, in classrooms or a combination of the two. However, if students and staff do return to the classroom, they must follow CDC guidelines and mandate face coverings, Salmon said.
In his statement Saturday, Hogan said of private schools in Montgomery County: "As long as these schools develop safe plans that follow CDC and state guidelines, they should be empowered to do what's best for their community. This is a decision for schools and parents, not politicians."
Montgomery County Public Schools Superintendent Jack Smith announced July 21 schools will operate virtually only for at least the first semester." Montgomery County Board of Education will vote on this recommendation at its Aug. 6 meeting.
A private Facebook group called Open Montgomery County, MD Private Schools launched Saturday and has already gained more than 1,100 followers.
Hours before Hogan made the announcement, Laura Ingraham, the right wing Fox News television personality, tweeted, "If @GovLarryHogan thinks he has any political future at all, he better get on TV today and condemn the Montgomery Co. order closing private & parochial in-person schooling. Everyone's getting deposed here, boys. Suit up."
If @GovLarryHogan thinks he has any political future at all, he better get on TV today and condemn the Montgomery Co. order closing private & parochial in-person schooling. Everyone's getting deposed here, boys. Suit up.

— Laura Ingraham (@IngrahamAngle) August 1, 2020
Elected Leaders Respond to Hogan on Twitter:
Montgomery County's elected officials are responding to Hogan on Twitter. Here's a look at what they're saying:
I strongly disagree with your decision to require residents to request a mail in ballot by mail before they can receive one. We'll focus on keeping Montgomery County residents safe, you focus on not disenfranchising Maryland voters. #coronavirus #VoteByMail

— Will Jawando (@willjawando) August 1, 2020
.@GovLarryHogan this decision was made by the Montgomery County health officer, not a politician. I've really respected the leadership you've shown in the past, but this is absolutely unhelpful. https://t.co/Ut4NkgbLCL

— Craig Zucker (@SenatorZucker) August 1, 2020
Previous Post:
Montgomery County Private Schools Directed to Stay Closed for Start of Academic Year