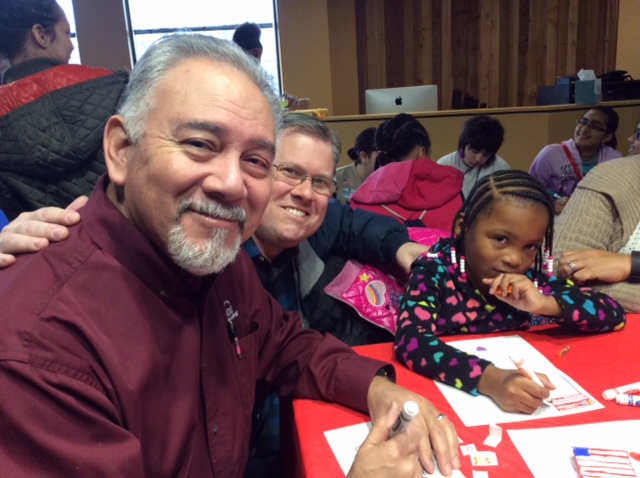 Hundreds of Volunteers Participate in a Day of Service at Seneca Creek Community Church (PHOTOS)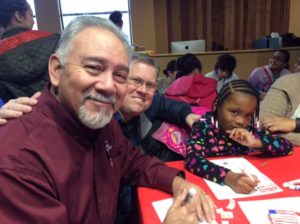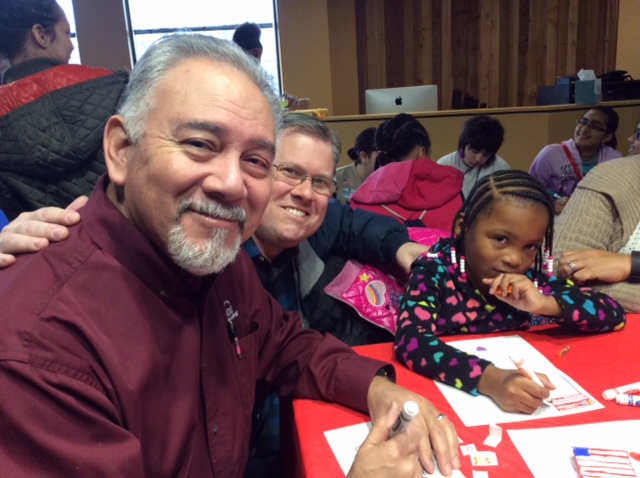 Hundreds of volunteers participated in a day of service at Seneca Creek Community Church in Gaithersburg on Martin Luther King, Jr. Day.
Lead Pastor Mark Tindale said the church partnered with the city of Gaithersburg to honor Dr. King's legacy at the two hour, morning event.
Executive Pastor Jeannette Cochran said over 600 people registered, making it the church's biggest day of service event to date. There were so many volunteers that the church had to open an overflow parking lot across the street.
According to Cochran, the service projects ranged from meals for the homeless, to police appreciation bags, to kits for kids new to the foster care system, to cards for the troops, to toys for the animal shelter. There were also valentines for senior citizens, and capes for children who are fighting a serious illness.
"They get super hero capes that really just help to empower them, and make them feel str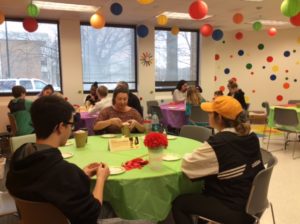 ong when they are struggling with illness," explained Cochran.
"I love Dr. Martin Luther King day of service," said Cochran. "It's one of my favorite holidays because it really brings our community together around things that we agree upon in a culture where we can have so much division among us. This is a day where we can come together and say, at the heart of it, we all want a more unified caring community. We come together to serve together."
Melissa Widenhofer, who helped lead the annual event at the church, said the MLK Day event is an opportunity for the community to show unity.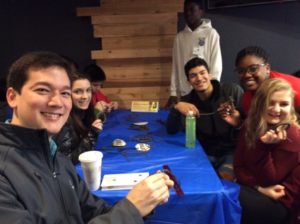 "We can extend kindness to those around us, and work as one, despite the fact that we are all different types of people," Widenhofer said.
Also in the overflow crowd at this year's event, Gaithersburg Mayor Jud Ashman and city council members Michael Sesma and Rob Wu.
"It's wonderful to see a fantastic turnout at this location…it means a lot to me and it means a lot to our community," said Ashman.
It's a full house @SenecaCreek where #MLKDAY volunteers are being directed to overflow lot in @GburgMD. @mymcmedia pic.twitter.com/WqrCNVS5TE

— Sonya Burke (@SonyaNBurke) January 16, 2017
About 600 volunteers taking part in day of service projects at @SenecaCreek in @GburgMD. @mymcmedia #MLKDAY pic.twitter.com/jdmb3MC0Eg

— Sonya Burke (@SonyaNBurke) January 16, 2017
What does #MLKDAY mean to you? @creleford shares her story @SenecaCreek today. @mymcmedia @GburgMD @GGCCNEWS pic.twitter.com/HrdeXcYMIc

— Sonya Burke (@SonyaNBurke) January 16, 2017
What does #MLKDAY mean to you? @GburgMD's @MrRobWu shares his thoughts @SenecaCreek today. @mymcmedia pic.twitter.com/X1P9sXOoXj

— Sonya Burke (@SonyaNBurke) January 16, 2017
What does #MLKDAY mean to you? @SenecaCreek executive pastor Jeannette Cochran shares her thoughts. @mymcmedia pic.twitter.com/Mkl3oeo01t

— Sonya Burke (@SonyaNBurke) January 16, 2017
What does #MLKDAY mean to you? @gburg mayor @judashman volunteered at @SenecaCreek today. @mymcmedia pic.twitter.com/b6AZmzCqxP

— Sonya Burke (@SonyaNBurke) January 16, 2017