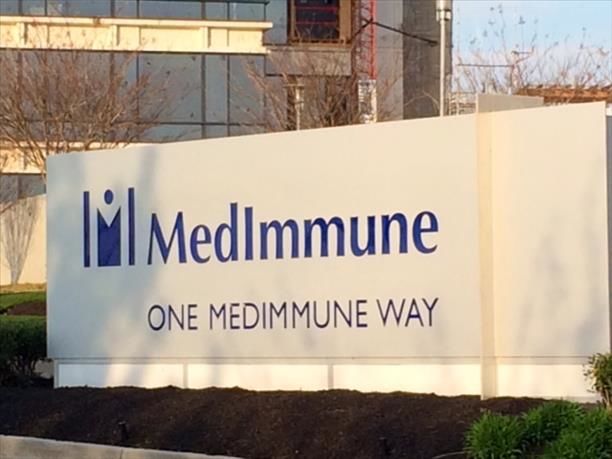 Hundreds Attend BioHealth Capital Region Forum in Gaithersburg (VIDEO)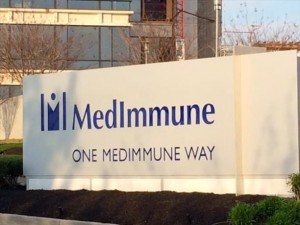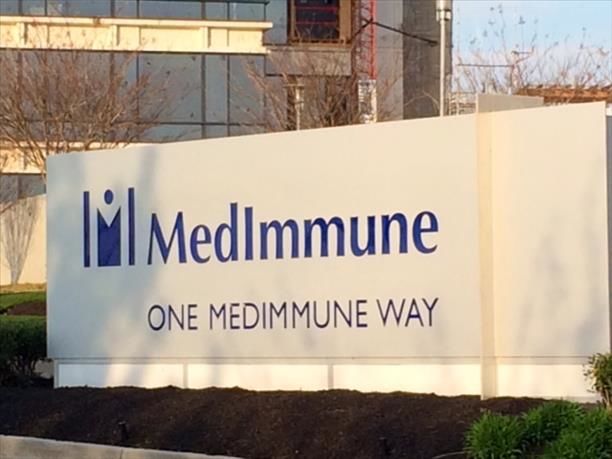 Local business leaders, elected officials, scientists and scholars attended the 2017 BioHealth Capital Region Forum at the campus of MedImmune in Gaithersburg on April 19 and 20th. The forum focuses on the biotechnology cluster in Maryland, Virginia, and Washington, D.C., which is working collaboratively to become a top three biotech hub in the United States by 2023.
John Trainer, vice president for partnering and strategy at MedImmune, said attendance at the annual conference has doubled.
"It's a great opportunity to demonstrate the leadership position nationally that Maryland, Virginia and the D.C. area have in the field of bioscience," said Trainer. "When we started this about three years ago, there was really only about 600 people who attended – now attendance has doubled. We have a vibrant, growing region that drives a lot of innovation and job growth for Maryland and Virginia and D.C. and that's pretty exciting for all of us."
According to Trainer, the goal is to give people working in bioscience a forum where they can learn how to collaborate better.
"The key thing to growing a bioscience ecosystem is learning how industry, the academy, and other institutions can work together," he said. "Like any scientific bit of research you need to have people working together to really progress the science and the ecosystem."
Find out more in this MyMCMedia Extra video, below:
Maryland Governor Larry Hogan was the keynote speaker at the forum on opening day. Other speakers included U.S. Senator Chris Van Hollen, Dr. Chris Austin, director of the NIH National Center for Advancing Translational Sciences, U.S. Rep. John Delaney, James Greenwood, president and CEO of Biotechnology Innovation Organization, Ronald Daniels, president of Johns Hopkins University, Robert Caret, chancellor of the University system of Maryland, Bahija Jallal, executive vice president, AstraZeneca and the head of MedImmune, Montgomery County Executive Isiah Leggett, Rich Bendis, president and CEO of BioHealth Innovation, Inc., and more.
On the second day of the conference, Van Hollen sat down for a discussion with Mark Walsh, the former head of innovation and investment for the Small Business Administration.
You can watch some of their conversation in the MyMCMedia Extra video, below:
.@ChrisVanHollen: Maryland is already on the map for exciting work in biotech and cyber tech. #BHCRForum17 pic.twitter.com/gyCQUsvk3B

— MedImmune (@MedImmune) April 20, 2017
We're kicking Day 2 off the #BHCRForum17 with Bahija Jallal, head of MedImmune and @HBAnet Woman of the Year. pic.twitter.com/CWgnYqbMYX

— MedImmune (@MedImmune) April 20, 2017
Now it's time to hear from members of the industry. #BHCRForum17 welcomes @pfizer, @LillyPad, @AstraZeneca, @abbvie & @Amgen pic.twitter.com/6FJuqN756N

— MedImmune (@MedImmune) April 19, 2017
The #BHCRForum17 University Panel shares perspectives on engaging the industry from @JohnsHopkins, @UVA, @cwru, @UofCalifornia & @rcaret. pic.twitter.com/Ha6JzCQ4F4

— MedImmune (@MedImmune) April 19, 2017
MD is at the forefront of the critical life sciences industry throughout our region, around the country, and across the globe. #BHCRForum17 pic.twitter.com/Q1RogDfUlP

— Larry Hogan (@LarryHogan) April 19, 2017
Thank you @RepJohnDelaney for joining #BHCRForum17 today to discuss building the future of the BioHealth Capital Region. pic.twitter.com/2cDQUxzBgE

— AstraZenecaUS (@AstraZenecaUS) April 19, 2017
Bahija & David pause for a quick photo with @LarryHogan between the inspiring sessions at #BHCRForum17 pic.twitter.com/2xNuJwrrVh

— MedImmune (@MedImmune) April 19, 2017
It is my pleasure to speak at the #BHCRForum17 at @AstraZenecaUS @MedImmune. MD is proud to be home of a thriving life sciences industry. pic.twitter.com/0xv7kPKKnD

— Larry Hogan (@LarryHogan) April 19, 2017
Looking back on the accomplishments of 2016 with MedImmune's John Trainer, VP, Head of Partnering & Strategy #BHCRForum17 pic.twitter.com/NVGmEPhOqB

— MedImmune (@MedImmune) April 19, 2017
Welcome to all #BHCRForum17 attendees! We have a busy two days ahead of us. This is where science lives https://t.co/iechWrVQVY

— MedImmune (@MedImmune) April 19, 2017