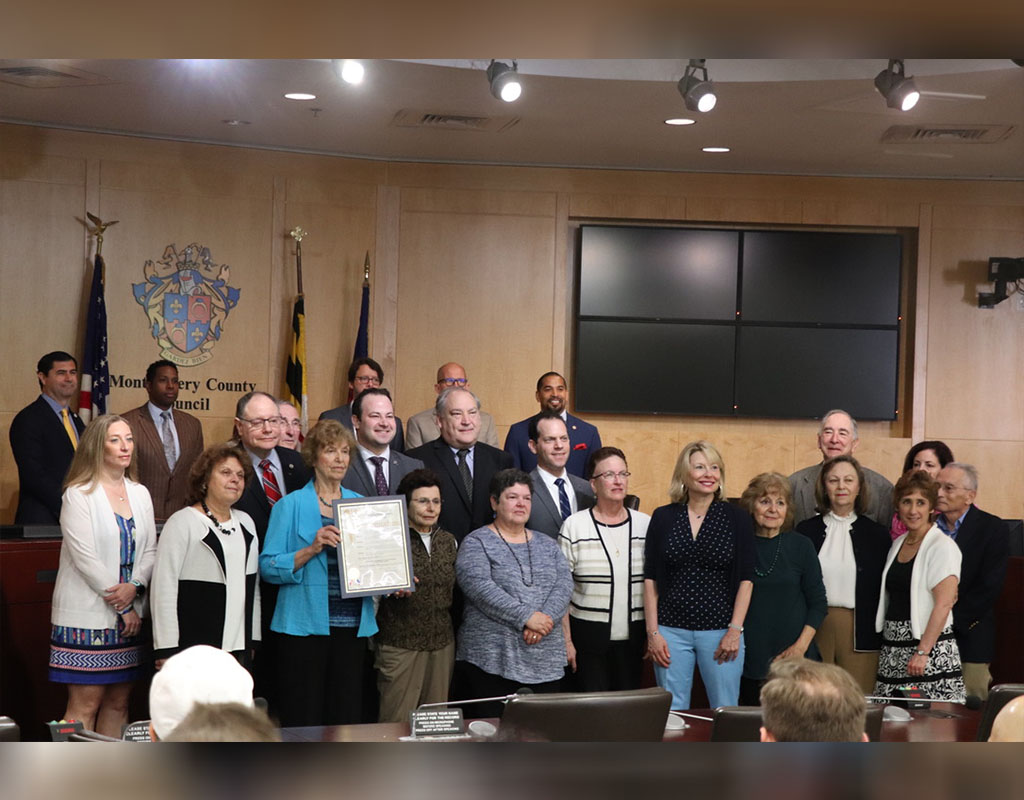 Holocaust Survivors Honored By County Council
Holocaust Survivors, Family Members Honored By Montgomery County Council
A Montgomery County Council proclamation recognized Holocaust Remembrance Day, or Yom HaShoah, at Tuesday's council meeting.
The councilmembers were joined by Holocaust survivors, relatives of Holocaust survivors, and community leaders.
County Executive Marc Elrich warned about the consequences of hateful rhetoric when presenting the proclamation.
Elrich said, "I am continually reminded by what happened of what happens when someone is allowed to define other human beings as 'the other.'"
Viviane Bloodworth of Kensington was one of the handfuls of Holocaust survivors who accepted the proclamation.
Bloodworth said she was proud to see the County Council recognize Holocaust Remembrance Day. To her, the proclamation symbolizes standing up against hate.
She said, "It's a way to remember to unite rather than divide; to say something, instead of turning [one's] head away. It's [about] stand[ing] strong against hate and racism, religion, differences."
For Bloodworth, the words "never forget" are personal.
Bloodworth said, "Never forget means that we must look after each other, remember what happened to the 6 million Jews and others that perished during the Holocaust."
Watch the Full Proclamation
Before the proclamation, Council Vice President Sidney Katz — along with Elrich and Councilmembers Andrew Friedson and Evan Glass — attended the community-wide Holocaust commemoration on Sunday, which was sponsored by the Jewish Community Relations Council of Greater Washington (JCRC).
Watch the full proclamation below.