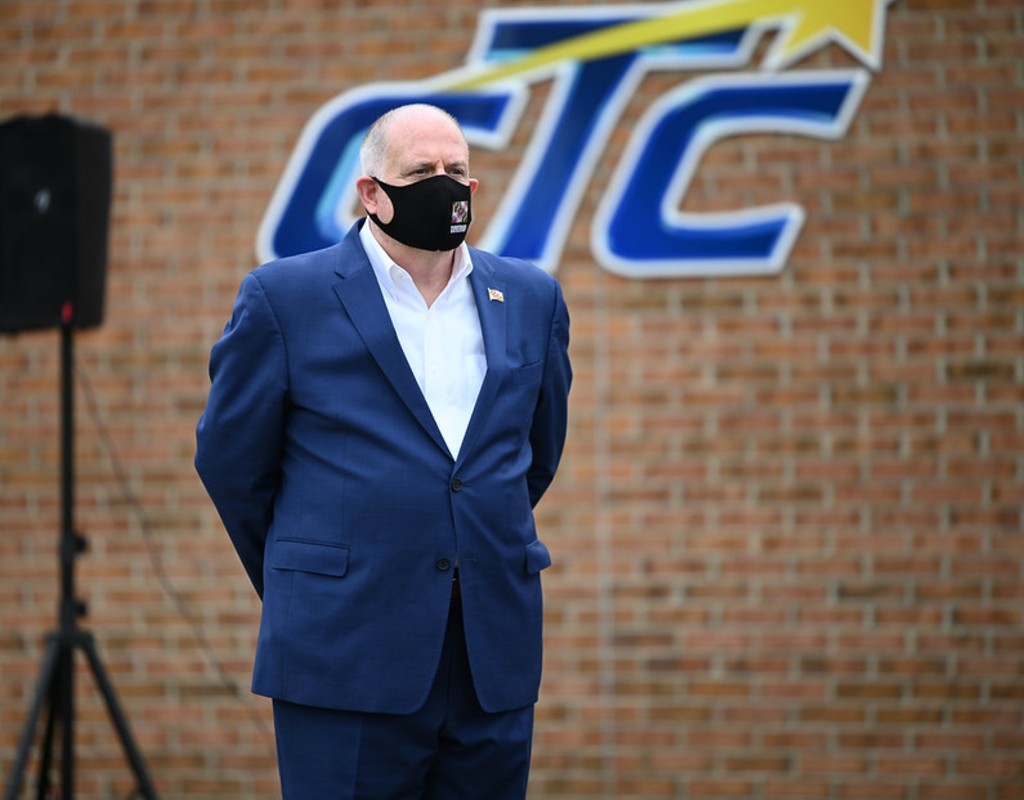 Hogan Says All School Systems Have Submitted In-Person Learning Plans
Gov. Larry Hogan announced Thursday that all 24 Maryland jurisdictions have state-approved plans to bring at least some students back into school buildings this fall. 
On Aug. 27 Hogan said eight school systems did not include any in-person learning in their fall semester plans, which he said was not acceptable.
"It is essential that we all work together on flexible, hybrid plans to safely get some of our kids back into classrooms and into healthy and supportive learning environments," Hogan said. 
Montgomery County Public Schools (MCPS) Spokesperson Gboyinde Onijala said the school system is working on plans to possibly bring back small groups of students with specific needs like those in special education programs and those receiving language services. She said the school board will discuss more during its next meeting on Oct. 6.
Hogan is encouraged by Maryland's recent COVID-19 metrics and thinks schools are ready to bring some students in.
"We couldn't be better on our health metrics," he said. "We're one of the best in the country, we continue to drop on hospitalizations, on deaths, on our cases per 100,000, on our positivity rate, and young people had the biggest drop and we haven't had a real problem with schools so far." 
In Montgomery County, hospitalizations and deaths are plateauing, and ICU stays are slowly declining after increasing late August to early September and again for a few days mid-September. Montgomery County Health Officer Dr. Travis Gayles acknowledged last week that new COVID-19 cases are less severe than before and have not significantly increased hospitalizations, ICU stays, acute bed usage, or emergency room visits with symptoms. Still, he is concerned about daily new cases and says Montgomery County has not reached as low as a moderate rate of transmission, which he says would be 30-35 cases per day. The county's three-day new case average as of Friday is 84 and the lowest number of new cases reported this month was on Sept. 8 with 48 cases followed by 54 on Sept. 20.
Montgomery County Executive Marc Elrich is not reassured by recent coronavirus statistics for young people. He is worried in-person learning could have consequences for vulnerable people who interact with students.
"We're not enthusiastic about going down that road because we know we'll be creating a high-risk environment with a population which is increasingly getting affected," Elrich told MyMCMedia Thursday. 
"You have to think about teachers and staff and you've got a lot of older teachers and staff who would be in high-risk populations. So it makes everybody nervous." 
Every month since March, the 10-19 age group has been making up an increasing concentration of new cases in Montgomery County according to county data. In May that group made up about 6% of cases, in June 9.3%, in July 11.5% and 13.6% in August. So far in September the 10-19 age group has made up 20% of new COVID-19 cases. 
Elrich spoke to MyMCMedia about his concerns with bringing students back into school buildings: