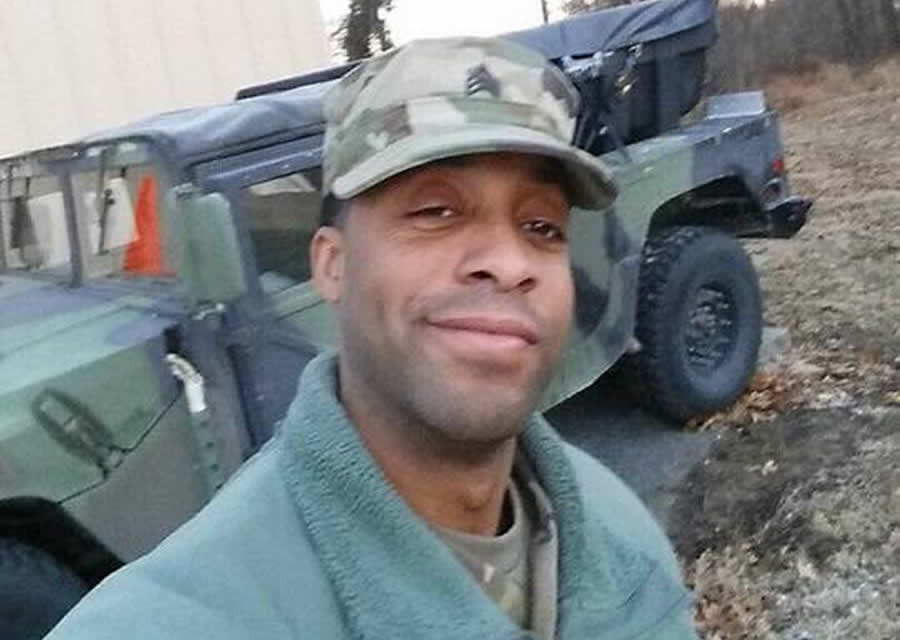 Hogan Orders Flags at Half-Staff to Honor Maryland National Guardsman
Gov. Larry Hogan has ordered Maryland flags to be lowered to half-staff to honor Sgt. Eddison Hermond of the Maryland National Guard, who died Sunday, May 27. The flags will be raised to full staff at sunset on the day of Hermond's interment.
Hermond was attempting to help a woman Sunday in Ellicott City, Md. when he was swept up in the rushing flood waters, according to the Howard County Police. He was reported missing and rescuers were searching for Hermond following Sunday's historic flooding when his body was recovered Tuesday in the Patapsco River.
He was a man who dedicated his life in service to others, in the Air Force & MD National Guard, & again on Sunday night as he bravely risked his life to assist a fellow citizen during the flooding in Ellicott City. Our heartfelt prayers go out to Sgt. Hermond's family &loved ones

— Governor Larry Hogan (@GovLarryHogan) May 29, 2018
#HoCoPolice have confirmed that the body of Eddison Alexander Hermond, 39, who went missing during the Ellicott City flood, was found by searchers today in the Patapsco River, just across the Baltimore County line #ECFlood https://t.co/Oqy4mHnuH9

— Howard County Police (@HCPDNews) May 29, 2018
#ECFlood MISSING PERSON: #HoCoPolice are continuing the search for Eddison Hermond, 39, of Severn, last seen at appx. 5:20 p.m. Sunday in the area of La Palapa. Officials have confirmed that the attached photo is Hermond. Call 911 with any information. pic.twitter.com/y39OptYJYF

— Howard County Police (@HCPDNews) May 28, 2018