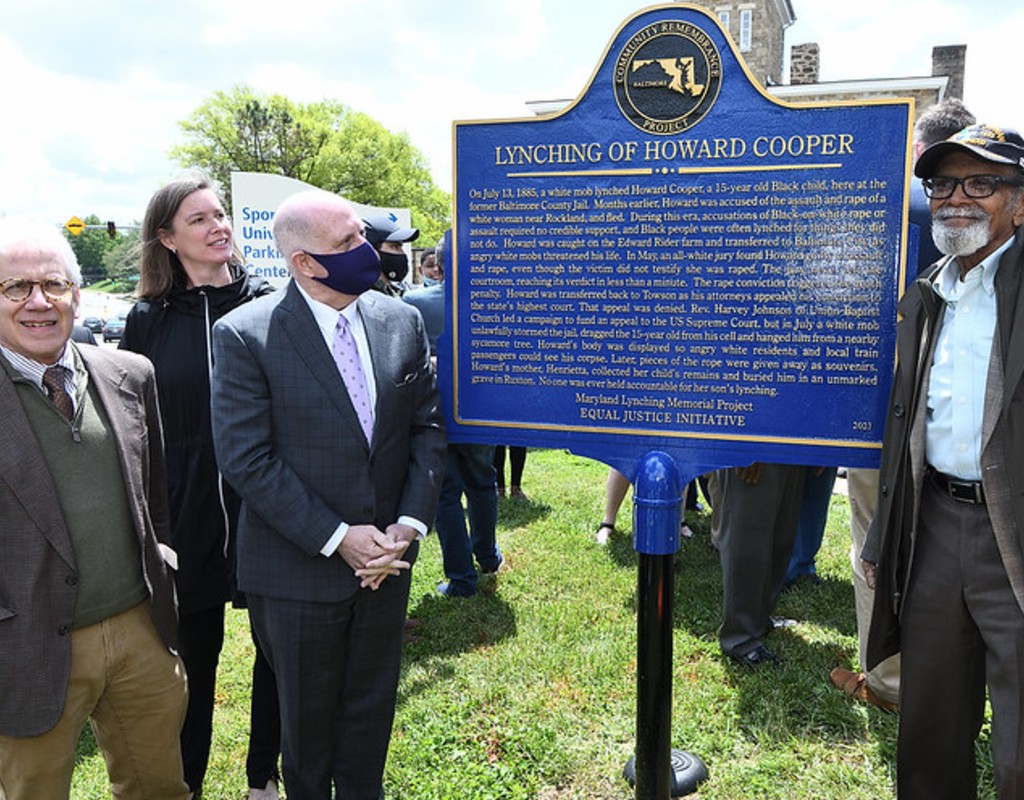 Hogan Grants Posthumous Pardons for 34 Lynching Victims; 3 in Montgomery County 
Gov. Larry Hogan issued posthumous pardons for 34 victims of racial lynchings in Maryland, including three victims who were killed around the Montgomery County area.
"My hope is that this action will, at least in some way, help to right these horrific wrongs. And perhaps to bring a measure of peace to the memories of these individuals and to their descendants and their loved ones," Hogan said during an event Saturday.
Of the 34 victims pardoned between 1854 and 1933, three were killed in the county area, according to the governor's office.
George Peck (around January 10, 1880): Peck was seized and lynched in or near Poolesville as a justice transported him to Rockville for trial. He is pardoned from assault allegations.
John Diggs-Dorsey (around July 27, 1880): Diggs-Dorsey was dragged from a Rockville jail and lynched outside of Darnestown after a mob overpowered the sheriff and his deputies. He is pardoned from attempted assault allegations.
Sidney Randolph (around July 3, 1896): Randolph was dragged from jail and hanged around the Rockville area. He is pardoned from assault and murder allegations.
Hogan said that earlier this year, the Maryland Lynching Memorial Project and Loch Raven Technical Academy students asked him to issue a a posthumous pardon for 15-year-old Howard Cooper, who was lynched in Baltimore County. Hogan said the request led him to investigate all racial lynchings in the state, and on Saturday he pardoned "every single one of the 34 victims of racial lynching, which occurred in the State of Maryland between 1854 and 1933."
"Today, the pardons that I am signing and granting would not have been possible without all those historians and leaders who have worked so hard over the years to bring this painful legacy of racial lynching to the forefront," Hogan said Saturday.
The result is that today, I granted pardons to every single one of the 34 victims of racial lynching, which occurred in the State of Maryland between 1854 and 1933.

— Governor Larry Hogan (@GovLarryHogan) May 8, 2021