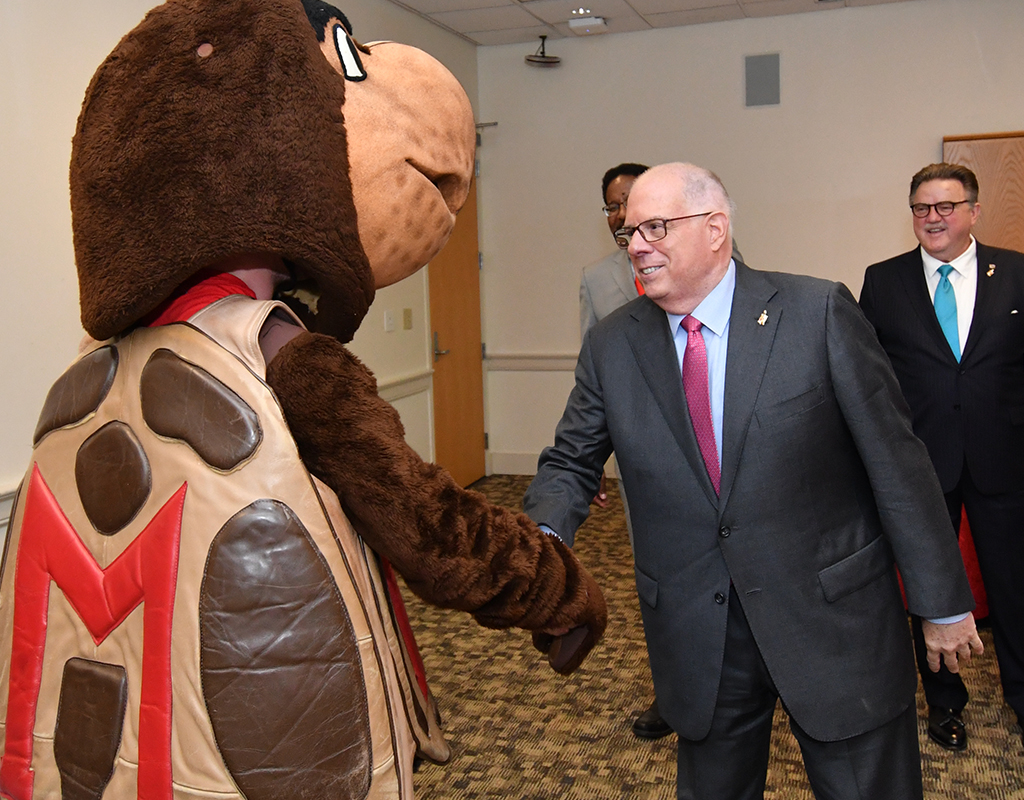 Hogan Announces Scholarship Lottery for Young Vaccinated Marylanders
Gov. Larry Hogan announced on Wednesday another incentive to get the COVID-19 vaccine into young Marylanders. The Maryland Higher Education Commission (MHEC) and the Maryland Department of Health have formed a partnership to give away $1 million in college scholarships to 20 vaccinated Marylanders ages 12 through 17.
The initiative, called the VaxU Scholarship Promotion, aims to increase the number of young Marylanders vaccinated for COVID-19.
Beginning July 12, @MDHealthDept and @MDMHEC will select and award a $50,000 scholarship, or the equivalent of full tuition and fees at a public, in-state institution of higher education, to anyone between the ages of 12 and 17 who is vaccinated in Maryland.

— Governor Larry Hogan (@GovLarryHogan) July 7, 2021
Starting July 12, on every Monday through Sept. 5, the state will award two vaccinated Marylanders, ages 12 to 17, a $50,000 scholarship. The scholarship is equivalent to the cost of full tuition and fees at a public, in-state higher education institution. On Labor Day, Sept. 6, the state will announce four scholarship winners.
As MHEC explains on its website, "Winners will receive a scholarship in the form of a Prepaid College Trust or College Investment Plan from Maryland 529 to cover the tuition and fees for a public four-year college or university."
Learn more about the #VaxU Scholarship Promotion here: https://t.co/nBOjGXzXl9

— Governor Larry Hogan (@GovLarryHogan) July 7, 2021
Any eligible Marylander who received the COVID-19 vaccine in the state is automatically entered into the contest. Marylanders 12-17 who have not yet been vaccinated can still be entered into the drawings simply by getting vaccinated.
Hogan made the announcement at the University of Maryland College Park.
"Promotions like this are just one more way that we are reinforcing the importance of getting every single Marylander that we can vaccinated against COVID-19, especially our young people," Hogan said. "If any of our 12- to 17-year-olds or their parents needed another good reason, then now they can get vaccinated for a chance to win a $50,000 college scholarship."
According to Hogan, the winners will be selected with the same automatic number generator that was used for selecting winners of the $2 Million VaxCash Promotion.
The incentive is paid for from federal relief funds the state received from the American Rescue Plan.