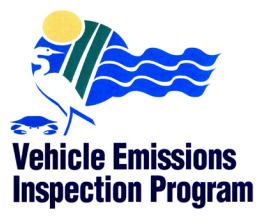 Hogan Administration Proposes VEIP Changes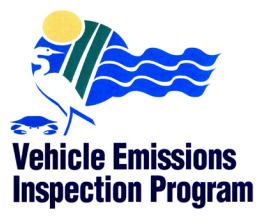 New car owners will have an extra year before the must test the emissions of their vehicles, Gov. Larry Hogan said Thursday.
The move is meant to save Maryland taxpayers time and money, as much as $2.25 million, according to a statement from the governor's office.
Approximately 1.6 million vehicles are inspected annually as part of the state's vehicle emissions inspection program. By extending the initial VEIP inspection for new vehicles by one year, new vehicles will have to complete the initial inspection within 36 months. Now, new vehicle owners must complete the initial test within two years.
The regulations will be submitted to Maryland General Assembly's Joint Committee on Administrative, Executive, and Legislative Review (AELR). When implemented, the enhancements will take effect Jan. 1, 2018. In addition to taxpayer savings, the regulatory change will also save the state approximately $90,000 annually in reduced mailing and credit card fees.
If the revised regulations are implemented, an anticipated 209,000 vehicles would be delayed for the initial inspection in 2018, a figure expected to stay constant in future years. Additionally, approximately 24,000 pre-1996 light-duty vehicles would be exempt in the first year.
The VEIP program is required by the federal Clean Air Act to reduce ground-level ozone air pollution. Nitrogen oxides and volatile organic compounds react with sunlight to produce ground-level ozone. Modeling shows reductions of those substances attributable to the VEIP program to be about 10 tons per day.
Hogan's Regulatory Reform Commission's 2016 report, which was released in December, recommended the timing change.
Advancements in vehicle technology over the years have allowed for streamlined VEIP regulations. For example, computerized on-board diagnostic testing is now occurring on the overwhelming majority of vehicles in Maryland.
All pre-1996 model year light-duty vehicles (cars and light trucks) would also be exempt from VEIP inspections. An on-board diagnostic test will continue to be conducted on 1996 and newer light-duty vehicles, as well as 2008 and newer medium- and heavy-duty vehicles.
Between August 2015 and October 2016, the state installed 10 new, convenient VEIP self-service kiosks that are available 24 hours a day, seven days a week. Jointly administered by MVA and MDE, the kiosks allow Maryland vehicle owners to test vehicle emissions at their own convenience and at a reduced price of $10 compared to $14 at the test stations. For a complete list of self-service kiosk locations, click here.