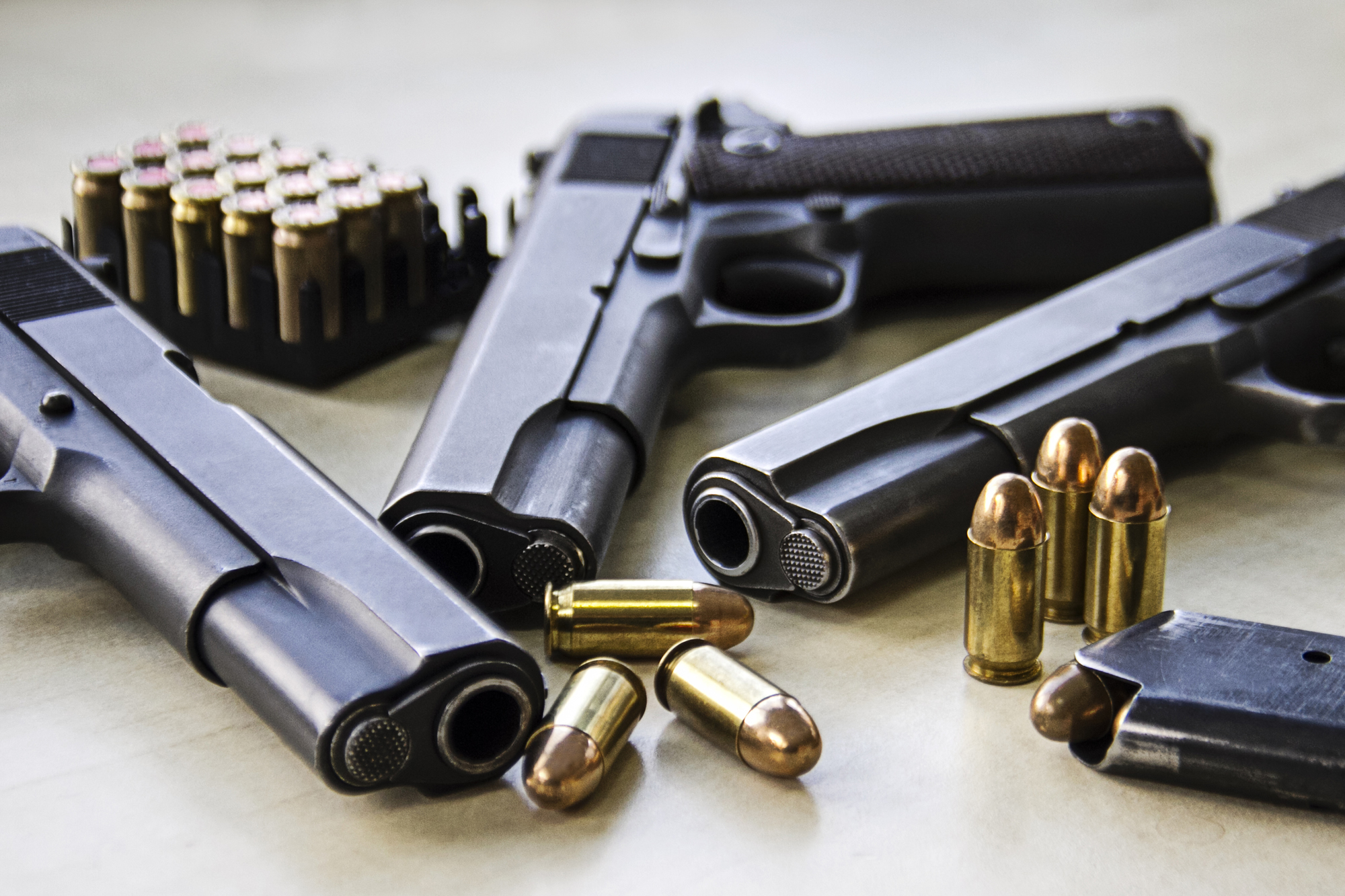 Gun Violence Increasing in Montgomery County, Maryland and Nation
So far this year, there have been 16 homicides in Montgomery County. During 2020, there were 19 and in 2019 there were 15, according to Montgomery County Police Department records.
"On average, the department records 18 homicides a year (based on the 10-year trend)," it notes in the department's 2020 annual report. That means during the first half of 2021, there already has been nearly as many murders as occur in a whole year.
This increase of murders and gun violence is occurring throughout the country, and on Thursday, U.S. Senator Chris Van Hollen held a virtual roundtable on gun violence prevention in an attempt to seek "strong, nationwide common-sense gun reforms" as well as funding of intervention programs that aim to reach young people before they turn violent.
The number of deaths by guns rose sharply in 2019 and 2020 throughout the country, and "Maryland is not immune," Van Hollen said. "If the trend continues, two more Marylanders will have lost their lives to gun violence" tomorrow, he said, adding the problem was more acute in communities of color.
Although Maryland requires that a permit be obtained before a hand gun can be purchased, that is not true in every state. Therefore, he said, of the guns used in crimes in Maryland that could be traced, 54% of them "came from outside the state," almost all from states that do not require similar permits, Van Hollen noted.
He praised Pres. Joe Biden for backing programs that would send money into communities for intervention and also for supporting the federal Bureau of Alcohol, Tobacco, Firearms and Explosives in its efforts to share information with the pubic and create a data base.
Prince George's County State's Attorney Aisha Braveboy called the increase in death by guns "devastating," especially because both the shooters and victims are often preteens or teenagers. Many of the crimes committed by young people involve car jackings, she noted. Gun violence is a public health and an economic issue," she said.
Also speaking on the panel was George Hodge, president and founder of Community Kinship Coalition, Inc., who said his work with young people, often on a basketball court, and dealing with mental health issues are the way to prevent gun violence.
People working and volunteering in the communities know what prevention programs work, and that's where the federal dollars should be spent, Braveboy said. The people who turn away from violence usually "had someone in their life who they connected with and touched them."
Right now: join me & MD officials, experts, and advocates including @SABraveboy to discuss action Congress can take to stop #GunViolence in our communities. Tune in here to watch our live discussion and share with friends. https://t.co/bZbeZLeIgX

— Senator Chris Van Hollen (@ChrisVanHollen) June 24, 2021