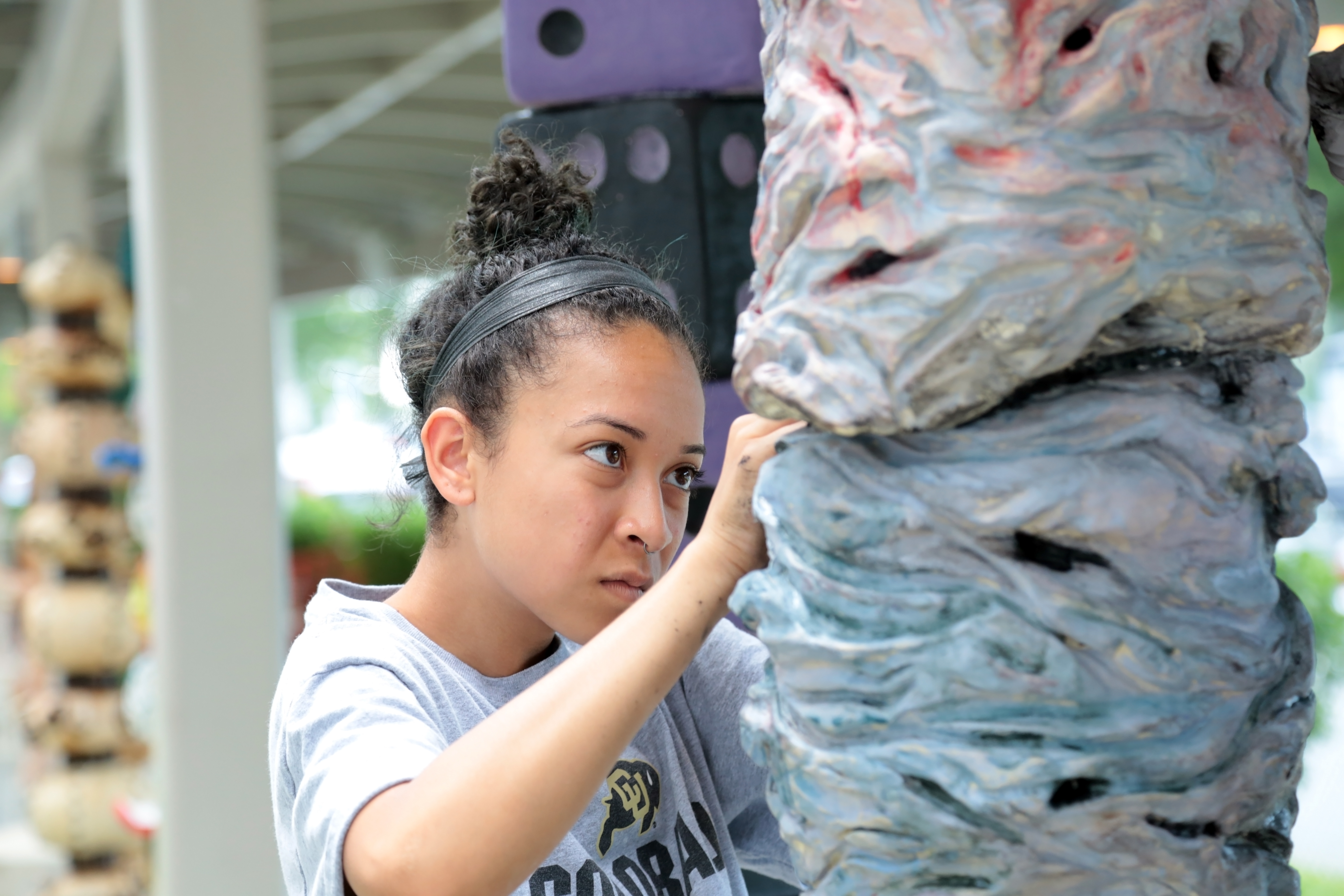 Grosvenor – Strathmore Art Walk Dedication Ceremony Planned for June 16 (PHOTOS)
A dedication ceremony for the new Grosvenor – Strathmore Arts Walk is scheduled for 2 p.m. on June 16 at the Strathmore Backyard Theater Stage, 10701 Rockville Pike.
That's when representatives from Strathmore, Washington Metropolitan Area Transit Authority (WMATA) and Montgomery County Public Schools (MCPS) will unveil over three dozen new art installations designed by MCPS high school students along the new Grosvenor-Strathmore Arts Walk and on Strathmore's campus.
According to a Strathmore news release, 32 of the large-scale totems are designed for the Arts Walk. Another seven totems will be installed on Strathmore's campus, adding to its popular sculpture garden.
The totems, all approximately five feet and six inches high, were created in a county-wide curriculum based arts project for advanced ceramic students. Fourteen schools representing all sectors of the county participated in this project. Students worked in teams to develop a concept, renderings, a plan to executive the ideas, and worked to shape and fire the totems.
A panel composed of the Arts and Humanities Council of Montgomery County, members of the local arts community, Strathmore, Metro and MCPS reviewed 82 proposals.
Totems on view include abstract works and meticulous geometric designs as well as thematic works inspired by Washington area landmarks, Maryland, zodiac symbols, dice and pets.
These totems are expected to stand for five years along the green space and existing walkway at the Grosvenor-Strathmore Metro Parking Garage.
PHOTOS | Jim Saah