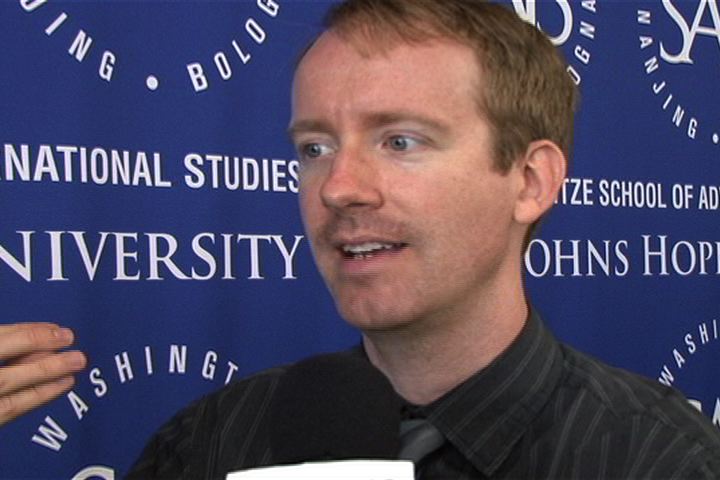 Graphic Art & Social Change
Early last month I attended a fascinating discussion forum in Washington, DC.  Visualizing Peace: Graphic Art and Social Change was held at Johns Hopkins' prestigious Paul H. Nitze School of Advanced International Studies.  The forum brought together artists, activists and conflict resolution practitioners to explore the ingenious methods in which graphic art and comic books have been successfully employed to affect social change around the world as well as to generate ideas for expanding the potential of bridging the two fields.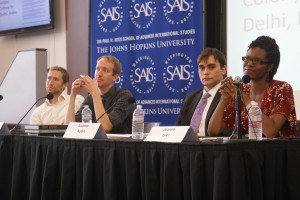 Panelists included Mike Jobbins, Nate Powell, Andrew Aydin and was moderated by Jeanne Isler, Director of USA Programs for Search for Common Ground.
Search for Common Ground is an international conflict transformation and peacebuilding NGO seeking to transform adversarial conflict into cooperative action.  The organization has been using comic books in some of its overseas programs for educational and informational purposes.  I'm delighted that I had a chance to learn more about their creative use of the medium and look forward to producing a segment that highlights their activities.  I'd attended primarily for Andrew Aydin and Nate Powell who are collaborating with civil rights icon, US Representative John Lewis (D-GA), on, March, a new graphic novel from Top Shelf Productions.  March draws from Congressman Lewis' personal experiences to tell the story of the civil rights movement that changed the face of our nation.   I spoke on camera with artist, Nate Powell, in an interview that you'll see as part of FF's web exclusive content.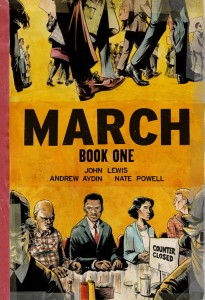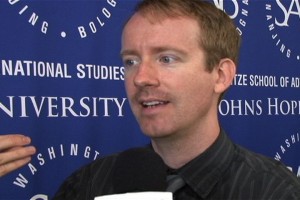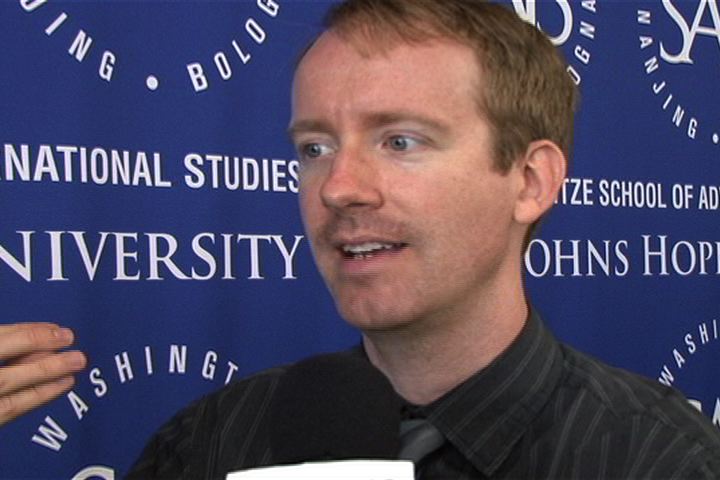 You may be familiar with Nate's work, Any Empire, as well as the Eisner and Ignatz Award winning, Swallow Me Whole.  It was a great thrill to get his insights on the historical significance of March.   I think that his artistic style lends itself to this important graphic novel.
Andrew Aydin is the co-author and a member of Congressman Lewis' staff.  He and I met by chance  in a local comic book shop several months ago and have since remained in contact.
Words can't adequately describe my excitement over March.  I look forward to having the opportunity to interview Congressman Lewis and get his thoughts on the broad exposure that the graphic novel will have and its impact on youth, society and the comics industry.   The buzz surrounding the highly anticipated three part work is already venturing into previously unknown territory.   In the first ever presidential endorsement of a comic book, former President Bill Clinton recently praised March.   The blurb is worth repeating here.
"Congressman John Lewis has been a resounding moral voice in the quest for equality for more than 50 years, and I'm so pleased that he is sharing his memories of the Civil Rights Movement with America's young leaders.  In March, he brings a whole new generation with him across the Edmund Pettus Bridge, from a past of clenched fists into a future of outstretched hands."
Keep watching, the best is yet to come!