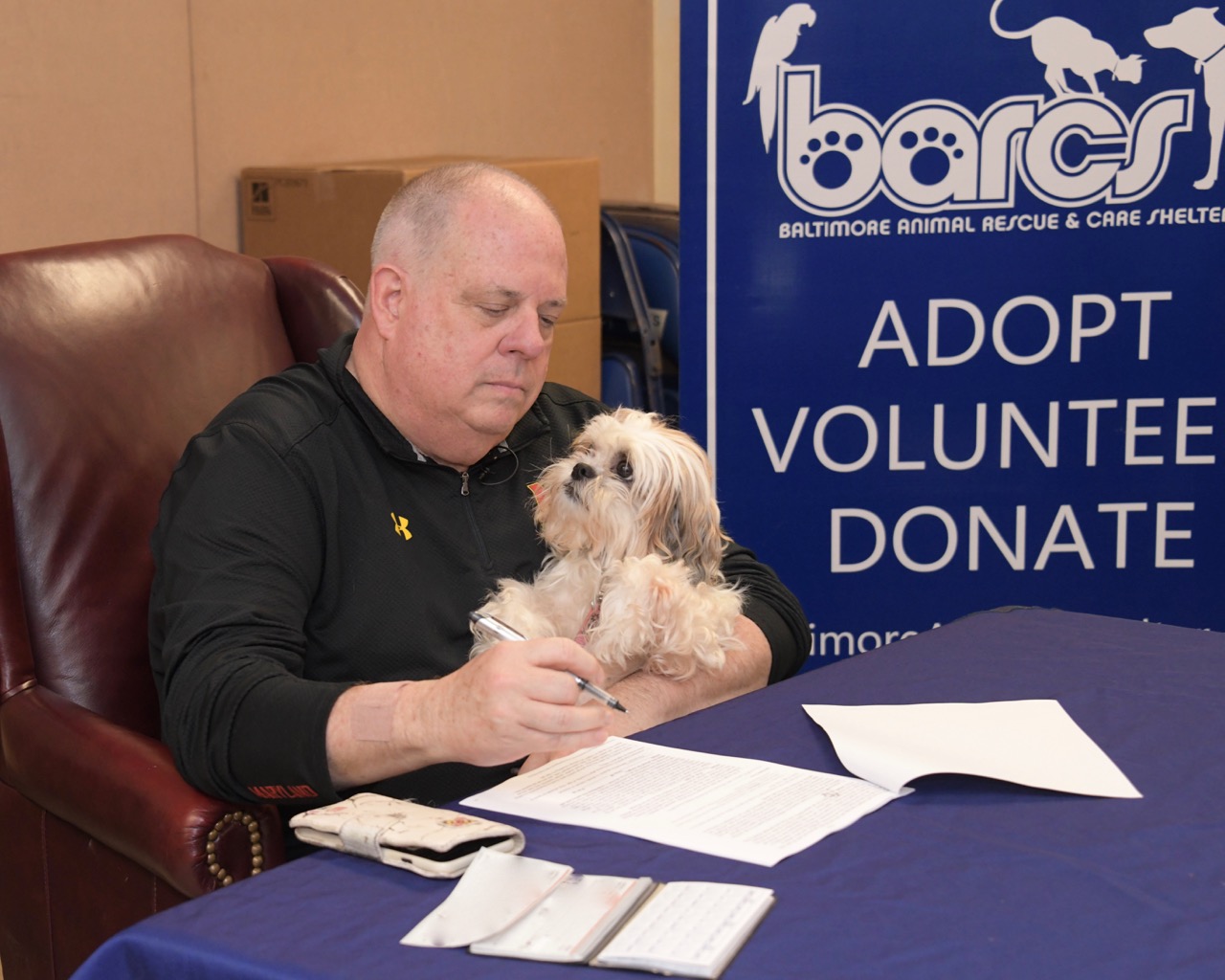 Governor Larry Hogan, First Lady Yumi Hogan Adopt Rescue Dogs
Governor Larry Hogan and First Lady Yumi Hogan added two family members Thursday after visiting the Baltimore Animal Rescue and Care Shelter (BARCS) in Baltimore City.
The Hogan family adopted two rescued shih tzus, a mother and one of her four puppies. The shih tzus are no stranger to the Hogan family. The rescued dogs visited the State House with BARCS earlier this year when Hogan signed legislation to end puppy mill sales and encourage adoption, according to a news release.
"The First Lady and I are incredibly excited to be adopting these adorable dogs," Hogan said in a statement. "It was 'puppy love' at first sight, and we are thrilled to bring the newest members of our family home to [the] Government House."
The governor and first lady will be seeking input from family, friends, and Marylanders as they decide what to call their new companions.