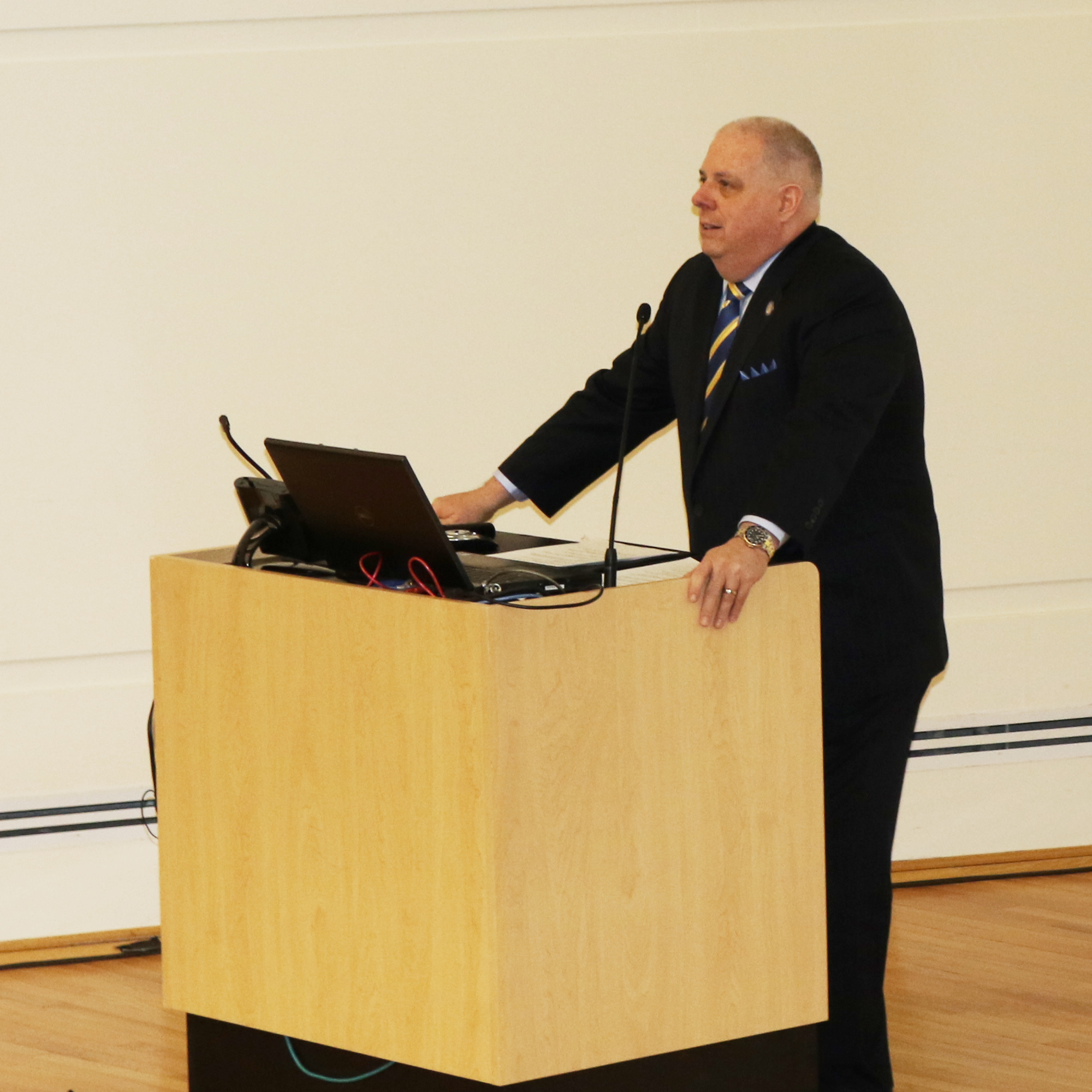 Governor Hogan Talks Maryland's Economy with Women in the Commercial Real Estate Industry (VIDEO)
In an effort to show support for women in commercial real estate, Governor Larry Hogan joined other Montgomery County leaders to discuss Maryland's economy with Commercial Real Estate Women (CREW) Maryland Suburban.
The event entitled, "2017 Economic Development Update for the State of Maryland," was held at Montgomery College Germantown campus.
Organizers say the goal of the event is to stay current on the state's economy since job growth is what stimulates jobs in the commercial real estate industry.
"Every year CREW does some sort of economic development update," said Carlyn Kelley, president, CREW Maryland Suburban. "The reason why we do this is because the commercial real estate industry depends very heavily on how jobs are growing in the state and therefore, how our businesses are growing."
In his address to those in attendance, Governor Hogan stated that recent reports put Maryland's economy in the top 10 among all 50 states in the United States.
"We added 73,000 jobs," said Hogan. "During the previous administration, our state had lost 20 percent of its manufacturing base and nearly 30,000 manufacturing jobs. Over the last two years, we've had resurgence in manufacturing in Maryland. We've created more manufacturing jobs than all states in the Mid-Atlantic region added together."
Montgomery College President Dr. DeRionne Pollard and Gaithersburg-Germantown Chamber of Commerce President Marilyn Balcombe also joined Governor Hogan to discuss job innovation in Montgomery County.
Governor @LarryHogan just arrived to @montgomerycoll to address CREW Maryland Suburban. @mymcmedia pic.twitter.com/JeelcjxXHH

— Mitti Hicks (@MittiMegan) February 28, 2017
Governor @LarryHogan talking strides Maryland has made towards job growth, commercial real estate, and cutting taxes @mymcmedia pic.twitter.com/M02k08n1Qa

— Mitti Hicks (@MittiMegan) February 28, 2017