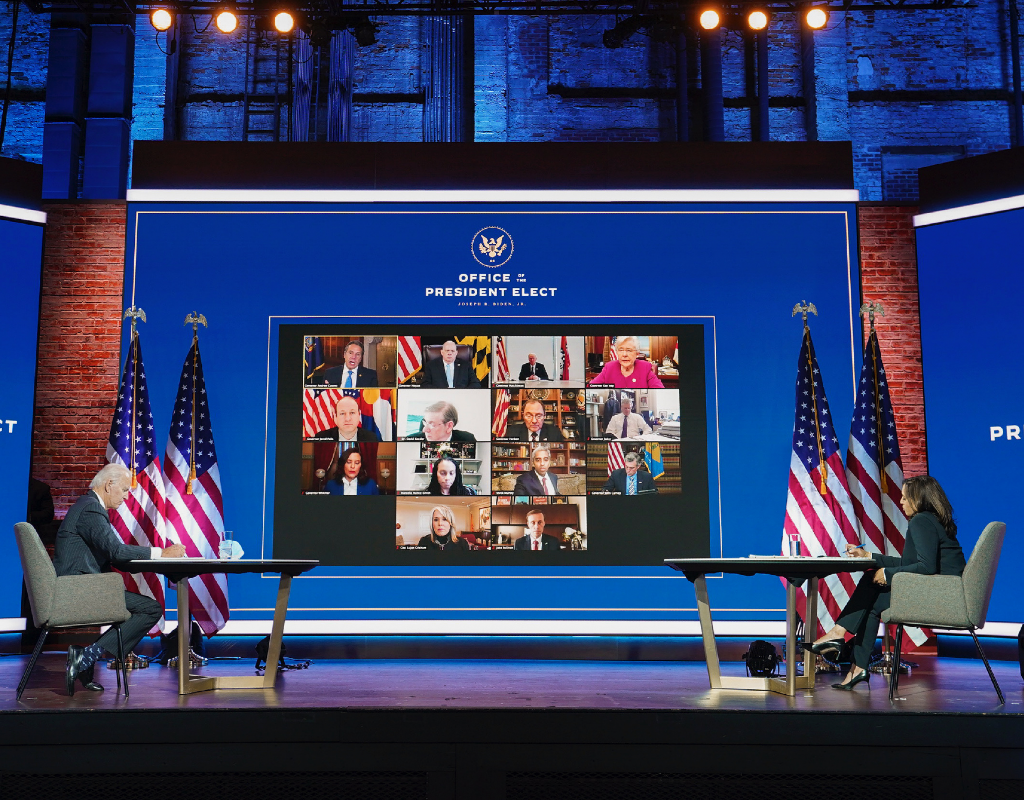 Gov. Hogan Outlines Top Priorities in Letter to Biden-Harris Team
With inauguration day about seven weeks away, Gov. Larry Hogan has outlined Maryland's top priorities in a letter sent to the Biden-Harris transition team Nov 30.
Three major priorities were outlined: A COVID-19 stimulus relief package, an infrastructure package and Chesapeake Bay restoration funds.
I have written to the Biden-Harris transition team to outline Maryland's top priorities, the first of which is Phase 4 COVID-19 relief package that includes robust funding for states and small businesses.

Read the letter: https://t.co/0A3XEHYF4S

— Governor Larry Hogan (@GovLarryHogan) November 30, 2020
"My first priority for the citizens of Maryland continues to be a Phase 4 COVID-19 relief package that includes robust and direct stabilization funding for state and local governments," Hogan said.
Last month, Hogan called on Maryland's congressional delegation to set aside politics and act "during the lame duck session." "States are already fighting an uphill battle to rebuild our economies and maintain essential services in education, health care, emergency operations, and public safety," Hogan wrote.
In addition to COVID-19 relief, Hogan is also urging for an infrastructure package. "Building a more efficient, innovative, smart, resilient and secure infrastructure future is a mission that governors from both sides of the aisle strongly support," Hogan said. Hogan added that he is "happy to discuss this issue further," requesting that Biden consider the state's proposals as Biden-Harris team crafts their own initial policies.
Finally, Gov. Hogan re-iterated his long time support for continued funding of Chesapeake Bay restoration. This funding "will help sustain recent progress and meet restoration goals by the 2025 deadline," according to a press release.
Every day that Congress has failed to deliver a new stimulus package, American families have suffered and small businesses have permanently closed their doors. As lawmakers return to Washington, this critical relief must be their most urgent priority—no more excuses. https://t.co/qCVJSvhaPy

— Governor Larry Hogan (@GovLarryHogan) November 30, 2020
Gov. Hogan's letter comes as he continues to call out Congress, who has been slow to provide a second stimulus bill despite COVID-19 cases climbing across the state and around the country.
Hogan is scheduled to host another COVID-19 update Tuesday at 4 p.m.