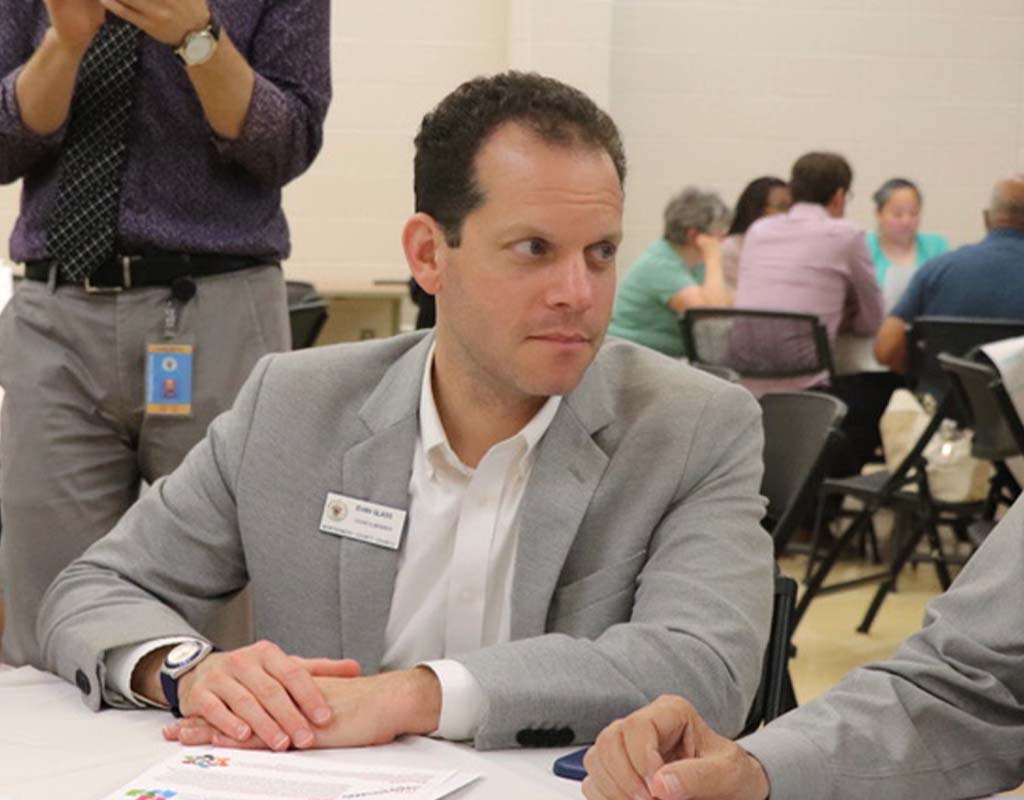 Glass Received Hate-Filled Messages During Pride Month
Evan Glass, the first openly gay Montgomery County councilmember, said he was targeted by hate during Pride Month.
Glass organized a series of pride events throughout June. At a drag show pride event at Denizens Brewery in Silver Spring on June 19, Glass explained that he felt a responsibility to organize Montgomery County Pride events, so that the LGTBQ community didn't feel like they needed to go to Baltimore or Washington D.C. to enjoy the festivities.
Although the events received positive reviews by the people who attended them, Glass said others, who weren't attending the events, felt differently. Since Glass announced the schedule of Pride events in May, he'd been receiving emails and messages from residents who weren't pleased by the festivities.
Glass opened up about the emails to The Washington Post. The Post details some of the many messages that were sent to Glass:
It began in May, after Glass announced via email the pride events he would be hosting in Montgomery, a county of 1.1 million people just outside Washington. The first response he received from a constituent questioned his efforts to organize 'tranny queer pride gatherings.'

More than 300 critical emails followed. One called Glass a 'pervert.' Another a 'dirty pig.' Hundreds of people called his office or left negative comments on social media. The outpouring intensified when the county government lowered a POW-MIA flag that normally flies outside its offices in Rockville and raised a rainbow-colored pride flag in its place."
Glass told MyMCMedia that he didn't open up about the hate-filled messages until Pride Month was over. However, he did tell his fellow councilmembers, as well as County Executive Marc Elrich.
Elrich asked Montgomery County Police Department that additional officers attend Pride Month events, in case anything were to happen.
Glass has put this Pride month behind him and says he isn't going to let the hate-filled messages win; he's already looking forward to next year's Pride celebration in Montgomery County.
"I'm not going to let haters, naysayers, and detractors, stop us from celebrating our beautiful diversity here in Montgomery County," said Glass.
MCM's Coverage of Pride Month 2019: