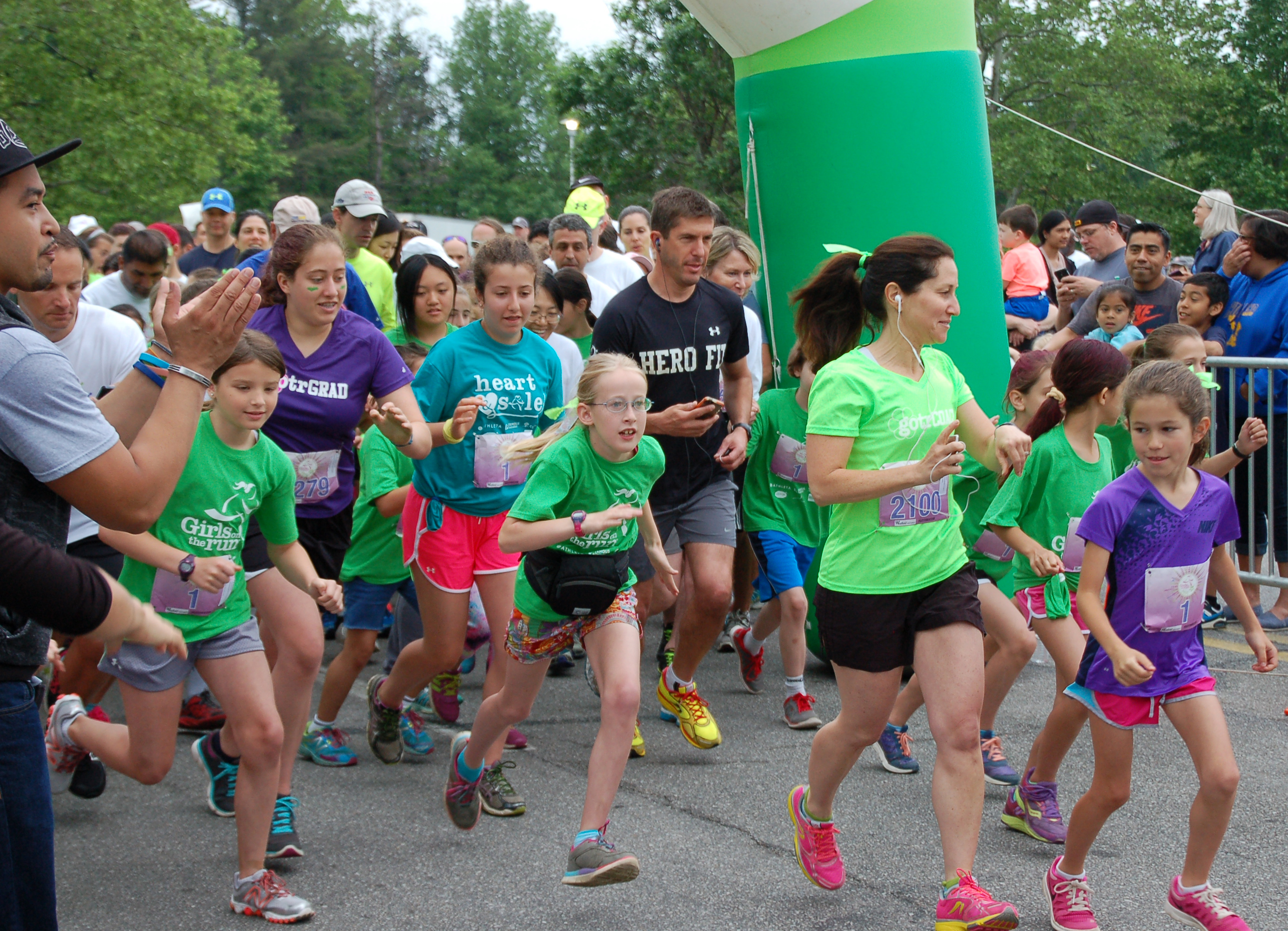 Girls on the Run 16th 5K Race
The Girls on the Run non-profit organization (GOTR) for Montgomery County had their 16th 5k race on Sunday May 17 at Montgomery Mall in Bethesda. The Girls on the Run is nationwide but this run was for Montgomery County residents. GOTR  uses running to help girls from third through eighth grade gain self esteem and team work skills. They train for two races each school year, one in the fall and one in the spring. The girls train to do the runs in a non-competitive atmosphere, yet they are all winners just by completing the run. Each "chapter" is based out of a school and is done as an after school activity. The group meets and trains at their school. All the training is done by volunteer parents and the event does get sponsors and recognition.
This year there was visits and speakers by Julie Wright, one of the traffic reporters on WJLA, as well as one of our own council members Nancy Floreen. County Cable Montgomery was there covering the event with a reporter.
For more information about Girls on the Run go to