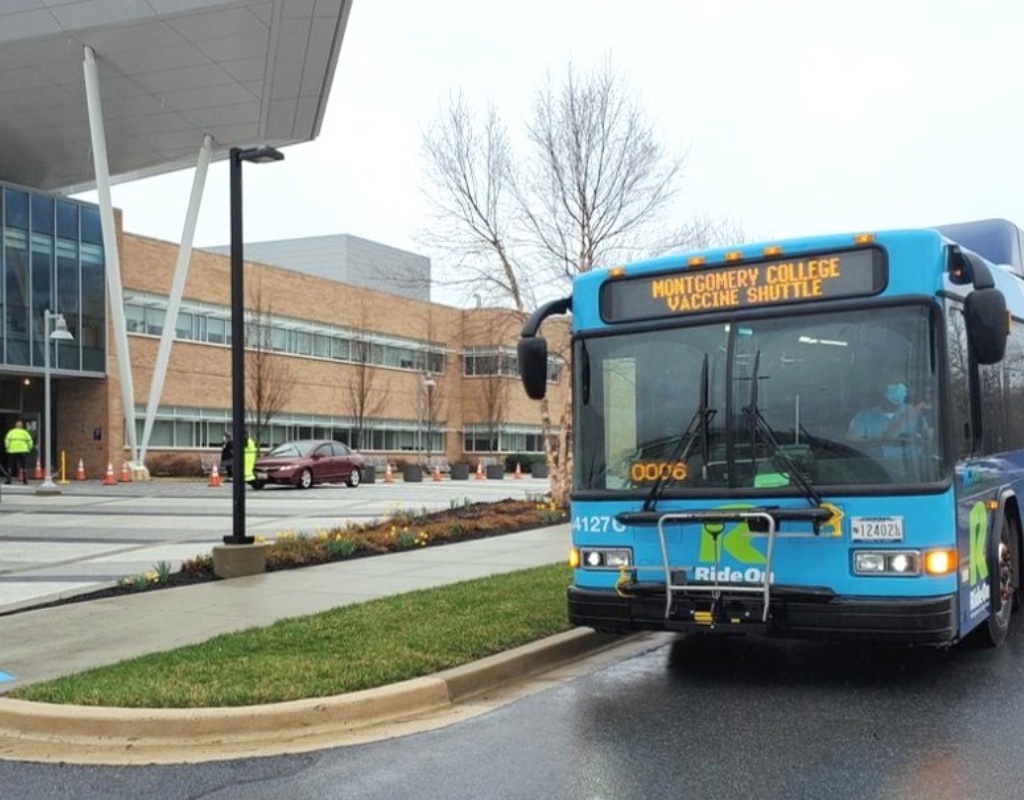 Germantown Vaccination Ride On Shuttle Service to Cease Operations Friday
The Montgomery County Department of Transportation (MCDOT) Ride On Germantown Vaccination Shuttle will cease operations on Friday.
The shuttle has been in service since March 31, providing free and direct access every 30 minutes, between the Montgomery College Germantown Campus mass vaccination site and the Shady Grove Metro Station.
The mass vaccination site is set to close its doors Friday afternoon due to a low demand for COVID-19 vaccines.
"The safety and wellbeing of our residents is a priority for MCDOT," MCDOT Director Chris Conklin said in a press release. "We are glad to have been able to help with the County's vaccination effort. Providing free, direct transportation to the Germantown vaccination site helped hundreds of residents attain access to vaccinations that they may not have otherwise had access to."
All Ride On, Ride On Extra, and Flash bus services will continue to operate and remain free to all passengers.
On July 6, the County will open an alternate vaccination site at the Upcounty Regional Services Center. Residents can use the Ride On routes 61 and 97 to access the vaccination site.
*Today*@MCDOTNow will end free, direct vaccination Ride On shuttle service to @MC_Germantown , since the mass vaccination site will be closing later this afternoon.

Details=https://t.co/G8z261jH5O#GoVaxMontgomery @MontgomeryCoMD @MoCoDHHS #GoVaxMaryland @RideOnMCT pic.twitter.com/MPxL5WUPxn

— mococommuter (@mococommuter) July 2, 2021