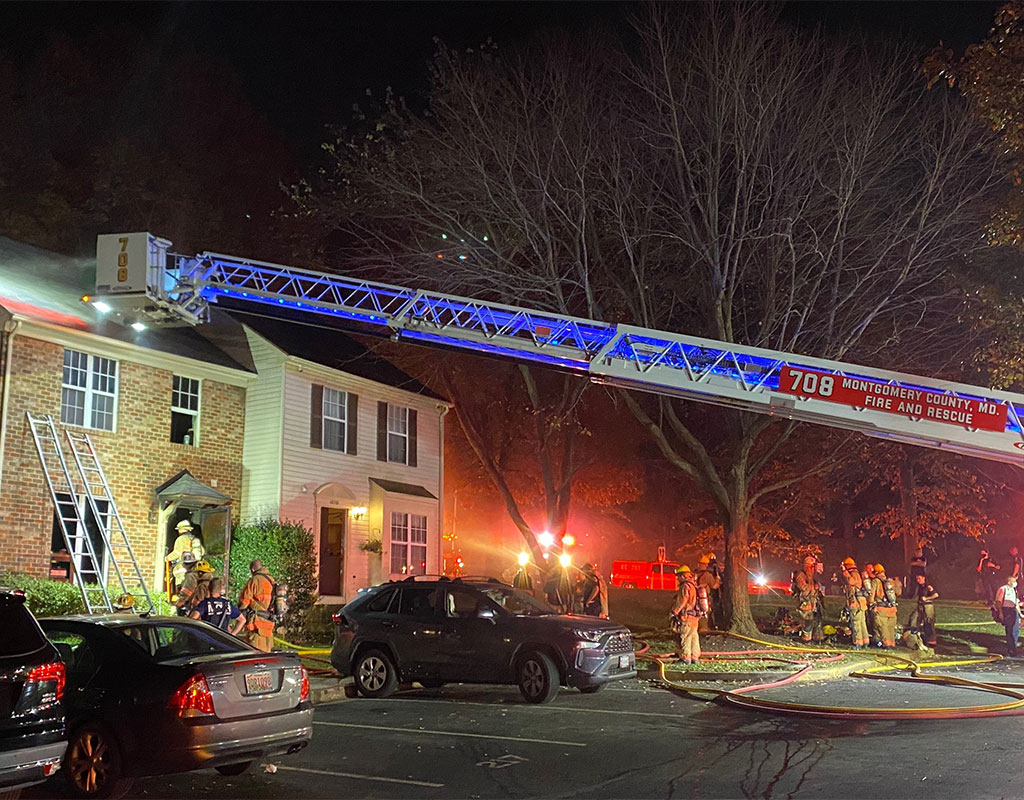 Germantown House Fire Causes Floor to Collapse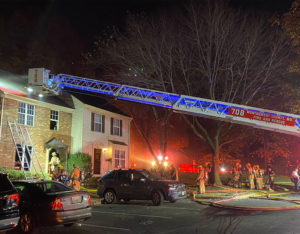 Montgomery County Fire & Rescue Service responded to a major house fire in Germantown Sunday, according to fire officials.
At approximately 5:25 p.m., emergency services responded to a call about a house fire on White Sands Dr. in Germantown. Upon arriving at the scene, fire fighters observed the fire coming from the front door, according to Montgomery County Fire & Rescue Service (MCFRS) Chief Spokesman Pete Piringer.
The occupants of the home heard noise in the basement, accompanied by an odor. The smoke alarms went off, alerting the family to evacuate the house. One of the family's two dogs perished in the basement, and one of their two 'free range' turtles is missing.
The fire extended from the basement, according to Piringer. He stated that the floor collapsed and the fire caused approximately $300,000 in damage. The cause of the fire is currently undetermined and the damage has complicated the investigation.
Update (525p 11/8) 18700blk White Sands Dr, Germantown; Cause, undetermined; Area of Origin, area of a shelving unit located in basement; Damage $300K; 1 dog perished/1 dog survived, 1 (of 2) 'free range' turtles survived, other missing; Displaced, 1 adult/2 kids; 1civ/2FFs inj https://t.co/Sx4iA9Yp5p pic.twitter.com/VTwyGem06N

— Pete Piringer (@mcfrsPIO) November 9, 2020