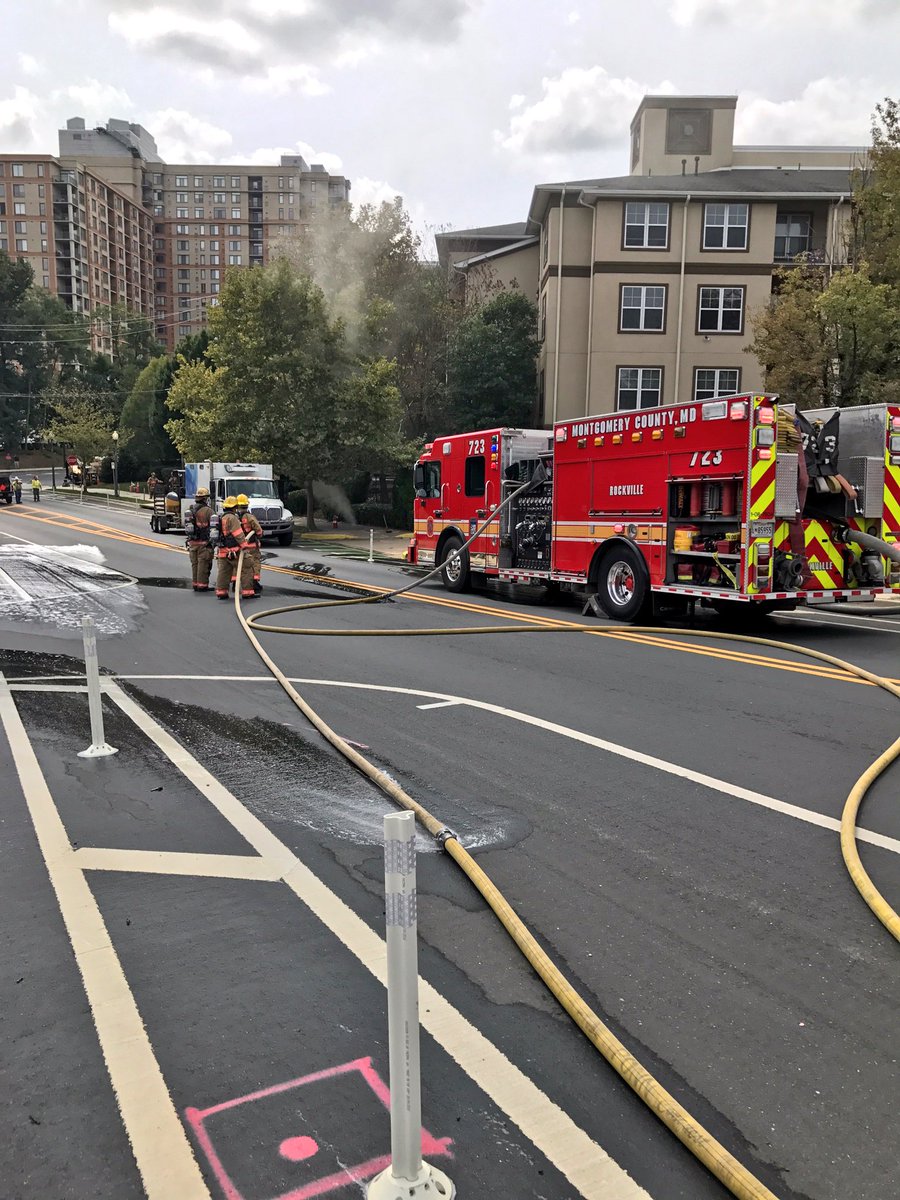 UPDATED: Gas Leak Repairs Underway on Nebel Street, Road Closures
UPDATED Repairs are now underway to a broken six-inch gas line in the 12800 block of Nebel Street, according to a Washington Gas company official.
Washington Gas spokesperson Brian Edwards said the gas to the line was turned off at 2:30 p.m. on Monday.
"The leak there was a result of a third party strike on our line," Edwards said. "We currently have crews on site repairing the pipe now."
Montgomery County firefighters and hazardous materials crews have been on the scene of the gas leak for a couple of hours.
On his Twitter account, Fire and Rescue spokesperson Pete Piringer said Nebel Street was blocked at Old Georgetown Road because of the leak. Piringer said the police department closed some other roads in the area earlier today.
According to Piringer, firefighters checked adjacent office and residential buildings for signs of gas while at the scene.
While the repairs are underway, Nebel Street is closed between Randolph Road and Old Georgetown Road.  There is no word on how long that utility work may take.
Update – Nebel St, Rockville, Gas Co has gas leak stopped, Nebel St will be CLOSED btwn Randolph Rd & Old Georgetown Rd, for excavation pic.twitter.com/FCBtLRFO7V

— Pete Piringer (@mcfrsPIO) August 28, 2017
Update – Nebel St, Gas Co beginning excavation, Nebel St BLOCKED, other area streets CLOSED – follow PD direction pic.twitter.com/pTbtEObwqw

— Pete Piringer (@mcfrsPIO) August 28, 2017
Update – Nebel St, some ar

ea streets closed/blocked, nearby commercial/residential buildings being monitored, Gas OS w/ 6′ gas line leaking pic.twitter.com/RnOWjfbZah

— Pete Piringer (@mcfrsPIO) August 28, 2017
Update – 12800blk Nebel St, FFs & HazMat OS checking/monitoring nearby brags, this far sheltering in place, no readings in bldgs, Gas Co OS pic.twitter.com/ENSRV8BlRf

— Pete Piringer (@mcfrsPIO) August 28, 2017
Traffic Advisory – Nebel St blocked at Old Georgetown Rd, FD/HazMat activity in area https://t.co/256aie3Zxc

— Pete Piringer (@mcfrsPIO) August 28, 2017