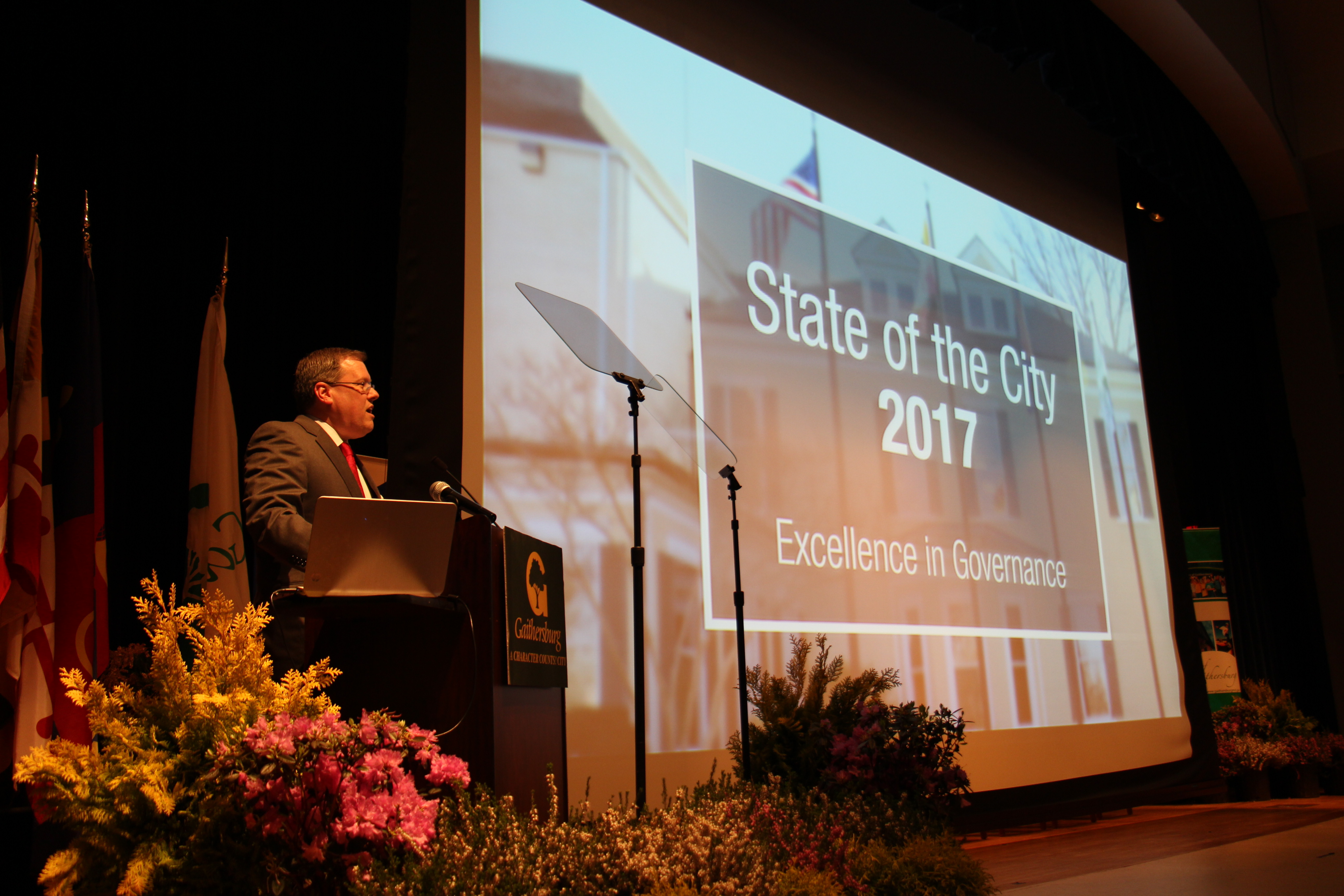 Gaithersburg Mayor Jud Ashman Delivers "State of the City" Address (VIDEO)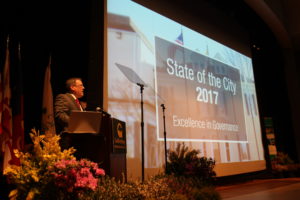 Gaithersburg Mayor Jud Ashman delivered the 2017 "State of the City" address at the city's annual event at Asbury Methodist Village.
In his remarks, Ashman shared three stories about three city employees: Tawana Lofton from Community Services, Marlon Ramirez from the Gaithersburg Police Department and Carolyn Crosby from Arts and Events.
"These are stories of people who take pride in their work, who are dedicated to serving our community and who are committed to always doing the best they can for others," said Ashman, whose remarks highlighted city excellence and public service.
You can watch the "State of the City" address (it begins at the 17:56 mark) in the video below:
Also in attendance at this year's event, outgoing Junior Mayor Srinidhi Guruvayurappan and incoming Junior Mayor Purani Kannan who was formally introduced to city residents.
City leaders also presented Gaithersburg's annual citizenship awards at the "State of the City" event.
Community activist, Gaithersburg cluster representative and Summit Hall Elementary School PTA President Oscar Alvarenga was honored with the 2017 Distinguished Citizen Award.
The Outstanding Organization Award was presented to Liberty's Promise, which provides immigrant youth with opportunities to impact and interact with their communities.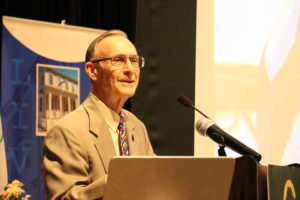 The Distinguished Friend Award was presented to Ken Weiss, who has served the Gaithersburg community for many years through involvement on the city's Multicultural Affairs Committee, the Gaithersburg Rotary Club, and many other charitable endeavors.
The event also featured the screening of "I Am Gaithersburg," a video (see below) that highlighted the many contributions that the 2017 Citizenship Award winners have made to the community.