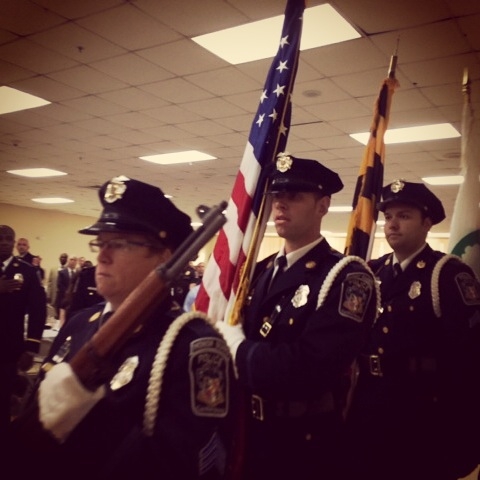 Gaithersburg-Germantown Chamber to Award Public Safety Officials July 12
The Gaithersburg-Germantown Chamber of Commerce (GGCC) will honor over forty Upcounty Police Officers, Special Operations Teams, Firefighters, and Paramedics at their 24th Annual Public Safety Awards Breakfast on Friday, July 12, 2019.
This event honors our public safety personnel and first responders from Montgomery County Upcounty's fire & police departments, Maryland State Police, and Office of the Sheriff, who have exemplified extraordinary heroic actions and exceptional performance of their duties. The event will be held on Friday, July 12, 2019 from 7:30-10:00 a.m. at the Montgomery County Fairgrounds, Heritage Building, 16 Chestnut Street, Gaithersburg.
This year we will recognize public safety officials from the City of Gaithersburg Police Department, Montgomery County Police 5th & 6th Districts, Montgomery County Fire & Rescue Services, Germantown Volunteer Fire & Rescue Services, Maryland State Police, and Montgomery County Sheriff's office and a Montgomery County Public Schools student in the following categories: Medal of Valor, Citation for Bravery, Distinguished Service Citation and Meritorious Service Citation.
The Chamber feels it is of the utmost importance to thank those who protect our homes, businesses, schools, and families every day.
Annually, over 200 business professionals, awardees, first responders, and guests gather to celebrate the achievements, outstanding service, and commitment to the community of those being awarded. This awards program provides the business community with an opportunity to publicly thank those who help maintain the quality of life in the Gaithersburg and Germantown areas.
We invite local businesses, elected & public safety officials & to come and join us as we recognize the heroic deeds of our local law enforcement and fire-rescue workers. These men and women go above and beyond the call of duty to serve our local community and we want them to know we appreciate them and their hard work.

Gaithersburg-Germantown Chamber of Commerce 24th Annual Public Safety Awards Breakfast will be held on Friday, July 12. 2019. http://bit.ly/2JCd4Ki
24th Annual Public Safety Awards Breakfast
When: Friday, July 12, 2019
Time: 7:30-10:00 AM
Where: Montgomery County Agricultural Center, Inc., 16 Chestnut Street, Gaithersburg
Register | Details: http://bit.ly/2JCd4Ki