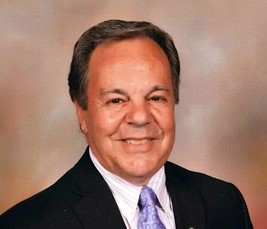 Gaithersburg Councilmember Marraffa Battles Leukemia, Outlook Good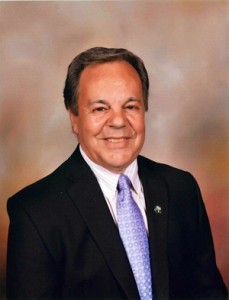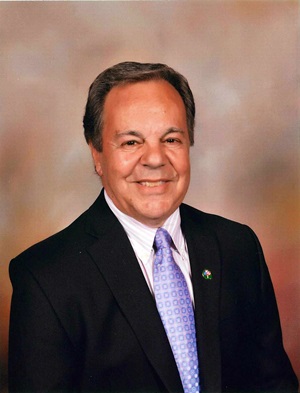 Gaithersburg City Councilmember Henry Marraffa watched the Iowa caucuses from his hospital bed on Monday night where he is undergoing chemotherapy for leukemia. He said his prognosis is good.
"I was diagnosed this week with leukemia, an extension of the MDS [Myelodysplastic Syndromes] I was being treated for the last two years," Marraffa wrote in an email. "We don't know why but it happened. My doctors have decided to take a very aggressive approach to my condition, very similar to what our governor went through. I was admitted to the hospital on Wednesday and will do seven days of chemo then return home."
At the City Council meeting on Monday night, Mayor Jud Ashman asked for a moment of silence and reflection to send thoughts and prayers to "our friend Henry."
City Councilmembers are also sending their prayers and thoughts to their beloved colleague, and they describe Marraffa as a "fighter."
According to Marraffa, his aggressive treatment includes a stem cell transplant to be conducted later this month. He's confident about the outcome and describes his doctor as one of the best in the country.
As he undergoes chemo, Marraffa said, he is not in any pain.  And, even though he is wearing a baseball cap, he has not lost his hair yet. His private room at Suburban Hospital in Bethesda is already considered the floor's social hall. "There are eight chairs in my room," he joked. "People stop by and say, 'I thought you were sick.'"
He's also staying connected to friends and family by reading emails, and says he loves hearing from people. You can write him at hmarraffa@starpower.net.
In the coming weeks, Marraffa knows he has a lot of support behind him, and alongside him, as he battles the cancer.
"We will get through this as I have a lot of people praying for me, and very good doctors," Marraffa said. He wants people to know that his treatment plan has a successful track record, and he's confident he will beat the cancer.
As for that Iowa caucus and the presidential race, Marraffa, a Republican, said, "Go Trump."