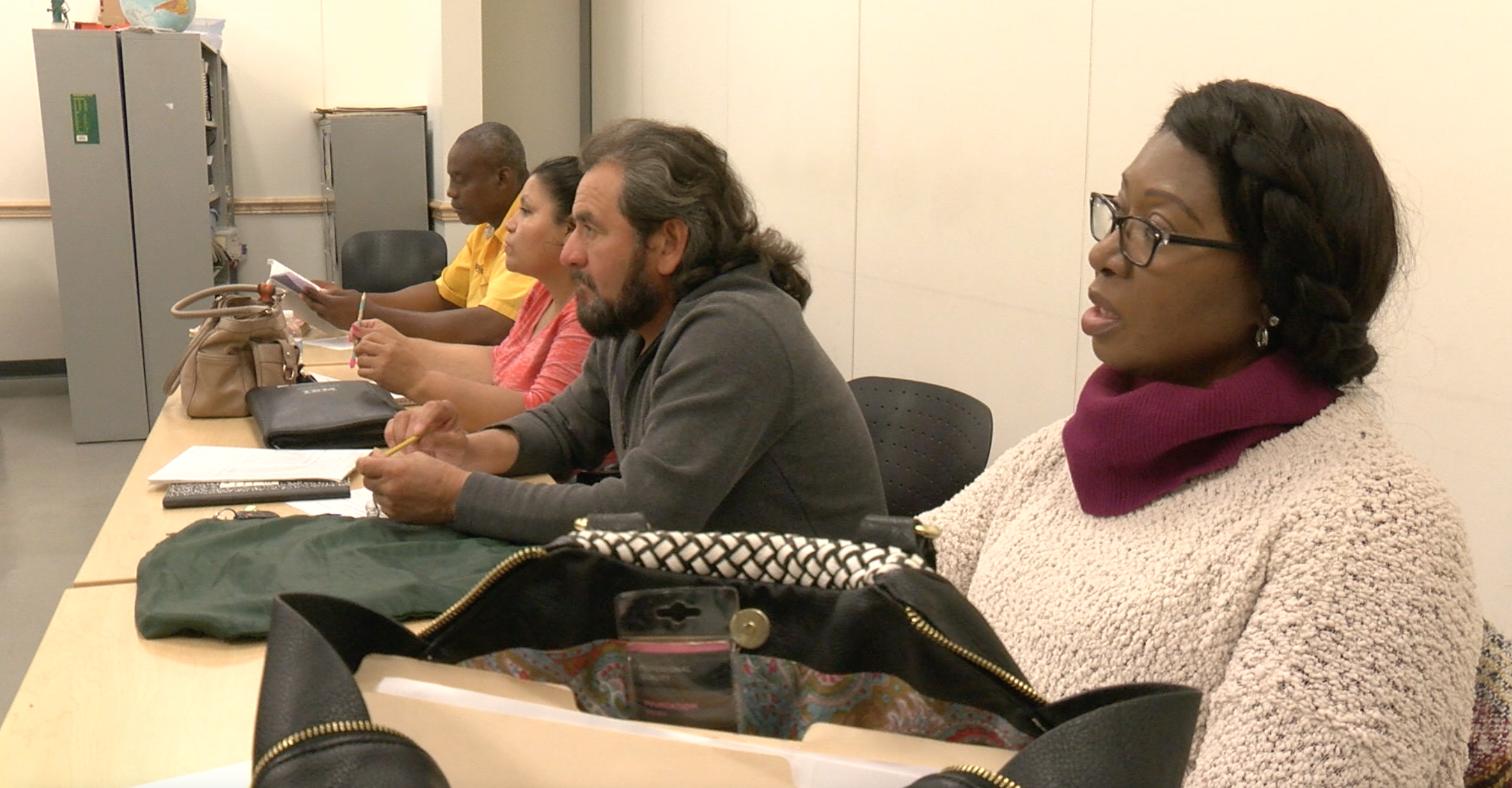 Future County Voters Prepare for Citizenship in Free Classes
Gaining the right to vote in America is one of the reasons some 500 permanent U.S. residents sign up for the Citizenship Preparation Program at Montgomery College. The free classes offered evenings and on Saturday morning help students learn the information they need to know for citizenship interviews. The questions about American history, civics and other subjects must be answered in English. Program Assistant Izis Weills says Montgomery College provides free English literacy classes.
Students in the Preparation Program are also offered free legal assistance to help them get through the process of qualifying to become U.S. citizens.
Permanent U.S. residents who live in Montgomery County or the District of Columbia can register for the free classes. The college sponsors a Citizenship Breakfast every year to celebrate with the former students who have been sworn in at a naturalization ceremony. The event, held on October 29 this year, gives other participants an opportunity to talk with people who succeeded in becoming American citizens.
Izis Weills took the oath to become a U.S. citizen last October. She cast her first ballot in an American election on October 27, the first day of early voting in Montgomery County. She says voting is mandatory in her native country of Brazil. She would like to see all Americans exercise their right to vote. Check out New American Citizen Votes in Wheaton for that story.
Montgomery College offers free classes that help permanent U.S. residents become Amercan citizens. #MontgomeryCollege @mymcmedia pic.twitter.com/TYAhsNW8Hl

— Phyllis Armstrong (@MyMediaPhyllis) October 28, 2016