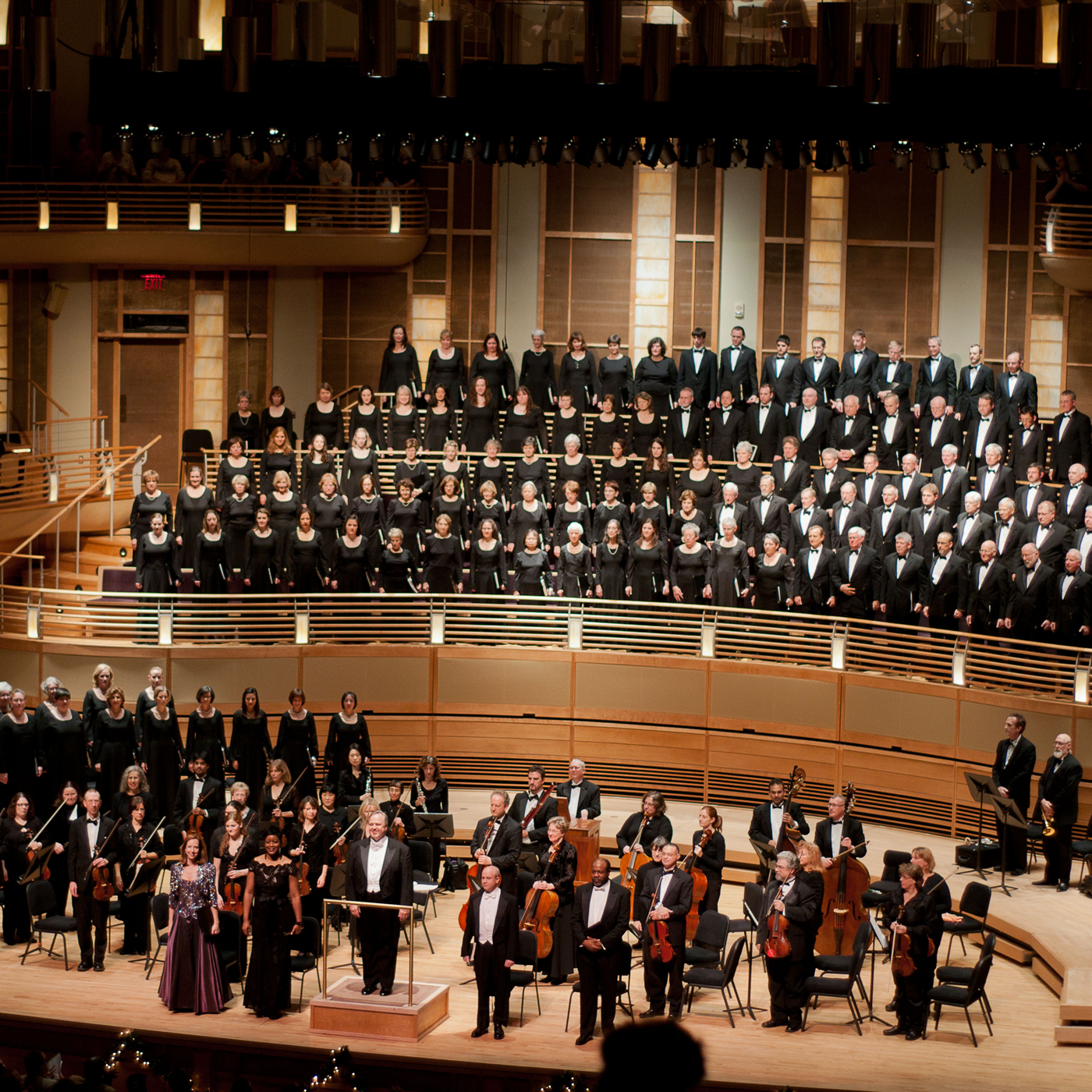 Fundraising Efforts Save National Philharmonic
New Funding and Leadership Changes Secure Future of the National Philharmonic
The National Philharmonic announced new funding and changes in leadership today which should secure their future. According to a statement released today, the Philharmonic has raised sufficient funds to stay at Strathmore for "years to come".
After 14 years in residence at the Music Center at Strathmore, the National Philharmonic announced last month it would close due to financial issues. A decrease in funding from the Arts and Humanities Council of Montgomery County and increases in operating costs were cited in a press release as contributing factors.
The National Philharmonic Board and President raised more than $200,000 and an independent group led by musician Jim Kelly raised more than $300,000.
Along with the additional funding, the Philharmonic announced today changes in leadership.
Kelly, a businessman and philanthropist in addition to being a musician, assumes the role as interim President, while the current President Leanne Ferfolia continues as Senior Consultant to the President. Board member Harris Miller assumes the role of interim board chair replacing Todd Eskelsen.
Kelly is a violist with the National Philharmonic, co-owner of Potter Violins, and an experienced orchestra administrator both with the Philharmonic and other classical music organizations.
"I am very excited about the opportunity to serve as National Philharmonic's interim President," said Kelly. "The game-changer that underpins the way forward is that now we have money to invest wisely in our future."
Praising Ferfolia's long standing contribution to the organization, Kelly commented: "Ferfolia's management as President of the National Philharmonic implemented the strategic plan the organization created with the assistance of leading orchestra industry consultants, County Council recommendations, musicians, chorale members, and other various stakeholders.  She achieved significant successes in a short three-year period, temporarily relieving the Philharmonic of its debt pressures.  Unfortunately, the organization couldn't withstand a downturn in ticket sales or expand its donations quickly enough to counteract losses that ultimately surpassed its limited financial reserves."
"The National Philharmonic patrons and classical music community have given this organization an opportunity and new life.  It will be the task of the new leadership to build a sustainable future," said Ferfolia.
New leadership will also include Board member Harris Miller, who will assume the role of Interim Board Chair, replacing Todd Eskelsen. "It is thrilling to witness new enthusiasm that has emerged for the Philharmonic, its orchestra musicians and its singers," said Miller.
"Moving forward," concluded Miller, "the Board understands that raising money is Job number one, even with the windfall of the last few weeks. We will be able to build upon our successes to date, and together reach ever greater heights. Meanwhile, Jim Kelly has already demonstrated he is an excellent leader and a prodigious fundraiser. He is an exceptional person and NP is lucky to now have him at the helm."
The new season opens September 21. Season subscription tickets are on sale now, and single tickets will go on sale August 15. Visit here for more information or to purchase tickets.