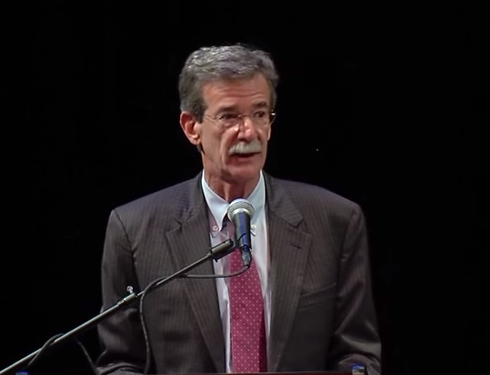 Frosh Appoints Task Force to Combat Evictions, Address Racial Inequality
Attorney General Brian Frosh announced Thursday the creation of a COVID-19 Access to Justice Task Force, which aims to address issues in the legal justice system and combat the increase in evictions expected as courts reopen.
"The pandemic has exposed and exacerbated the fault-lines of inequality and need that permeates our state and our country," said Frosh. "You don't get to a place like this unless there are problems with the legal system."
The announcement comes more than two weeks after the death of George Floyd and an eruption of protests fighting racial injustice in cities nationwide.
The civil justice system is more complicated to navigate during #COVID19. #COVIDA2J Task Force brings together the best & brightest in our state to identify & meet the most pressing civil legal needs of Marylanders. https://t.co/cipVKaVOwd

— Brian Frosh (@BrianFrosh) June 11, 2020
Frosh will lead the task force with vice co-chairs Andre M. Davis, a former senior judge on the U.S. Fourth Circuit Court of Appeals and Reena K. Shah from the Maryland Access to Justice Commission.
The project will bring together over forty state officials and leaders with experience in disaster recovery, education, employment, housing, public health and a range of other areas.
Task force members will also focus on ways to enable equal access to employment opportunities, healthcare and public benefits for disproportionately affected minorities. The African American community to date has been hardest hit by the pandemic.
The COVID-19 pandemic has laid bare the often insurmountable obstacles in our civil justice system. #COVIDA2J will act with urgency to develop real solutions for those most in need. Watch this morning's press conference here: https://t.co/TviZAB6wmM

— Brian Frosh (@BrianFrosh) June 11, 2020
"We will be intentional and transparent in our commitment to developing recommendations for reform through a lense of racial equity," Frosh said.
Homelessness, caused by dwindling economic conditions amid the pandemic, is another major issue the committee will address. Experts nationwide are expecting a rise in foreclosures and evictions once courts begin to reopen.
Through December, Frosh is planning to meet at least three times with the task force. They will prepare recommendations for the Maryland General Assembly when they reconvene in January, although some projects will be ongoing.