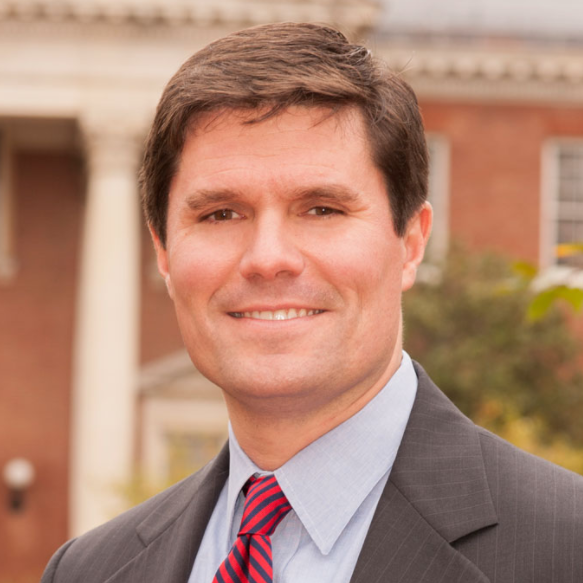 Frick Website Clearly States What He's Running For; Candidate Doesn't
Del. Bill Frick's website says he's running for Congress.
When contacted by MyMCMedia on Friday, Frick would provide few details. "We're not looking for press," he said.
The three-term delegate said he would not run against Rep. John Delaney, the Democratic incumbent for the 6th Congressional District. Delaney may give up the seat to seek the Democratic nomination for governor, setting up a contest against Republican Gov. Larry Hogan.
"I'm doing this," Frick said of his campaign, "with the eventuality that if [Delaney] runs for governor, and we need a strong Democrat to keep the seat."
The website switched from "Bill Frick for the House of Delegates" to "Bill Frick Democrat for Congress" after May 22, according to the "WayBack Machine" Internet archive. His Facebook page includes a May 31 post from a friend who says he donated to Frick who "is running for congress!"
Frick did say he opened a federal campaign finance account in April, and he declined to say how much he has raised since.
Frick, who serves as the majority leader in the House of Delegates, is one of several Maryland politicians who are waiting on Delaney's decision on what they'll do for the 2018 election.
Delaney once said he would decide in June on his plans for the upcoming election. Will McDonald, Delaney's communications director, said the three-term congressman is still discussing his next steps with his wife.
"John's not going to rush into a big decision one way or the other, and if he needs more time, I suspect he'll take more time," McDonald said.
Del. Aruna Miller of Darnestown has filed a candidacy with the Federal Election Commission. Montgomery County Councilmember Craig Rice is said to be considering a run for the seat, though he has not filed.
Total Wine & More founder David Trone also could be in the mix.
"I committed to public service in January 2016. I will absolutely be running for another office," Trone told Bethesda Beat in a story published Thursday.
Trone spokesman Alex Koren wrote in an email that his boss has not set a timetable for a decision. Trone spent $13 million of his own money to seek the Democratic nomination for the 8th Congressional District seat in 2016. He came in second behind state Sen. Jamie Raskin, who now represents the district.