Saving for College Workshop at Germantown Library on Oct. 9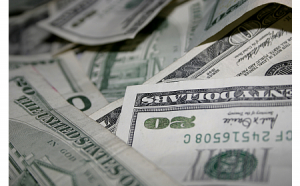 A free one-hour workshop on "Saving for College" will be held at the Germantown Library on Thursday, October 9 from 7 to 9 p.m.
A question-and-answer session will follow. The library is located at 19840 Century Boulevard.
The workshop, presented by financial advisor Kristin Michel Rodriguez, will offer information about different ways to save for college, the role of financial aid and loans, and what people can do to maximize their savings.
Rodriguez is a registered representative of Cambridge Investment Research, Inc., a broker/dealer firm, which is also a member of the Financial Industry Regulatory Authority and Securities Investor Protection Corporation.
The program is sponsored by the Society for Financial Awareness (SOFA), a non-profit organization. Between now and next spring, SOFA will present three other workshops at the library, covering "Exploring Your Options for a Quality Retirement" (November 6, 2014), "Getting Fiscally Fit: Strategies to Successfully Manage Your Financial Life (April 21, 2015) and "Social Security Planning for Women" (May 14, 2015).
To request a sign language interpreter or other deaf/hard of hearing services for library-sponsored programs, email MCPL.DeafAccess@montgomerycountymd.gov preferably with at least three business days notice.
The library's meeting room is equipped with an audio induction loop system for people who use hearing aid amplification with a telecoil switch or cochlear implants. A limited number of receivers are available for individuals who do not use amplification devices.
To request receivers or other accommodations, contact the Germantown Library at 240.777.0110.
For more information about the program, call Germantown Library at 240.777.0110.