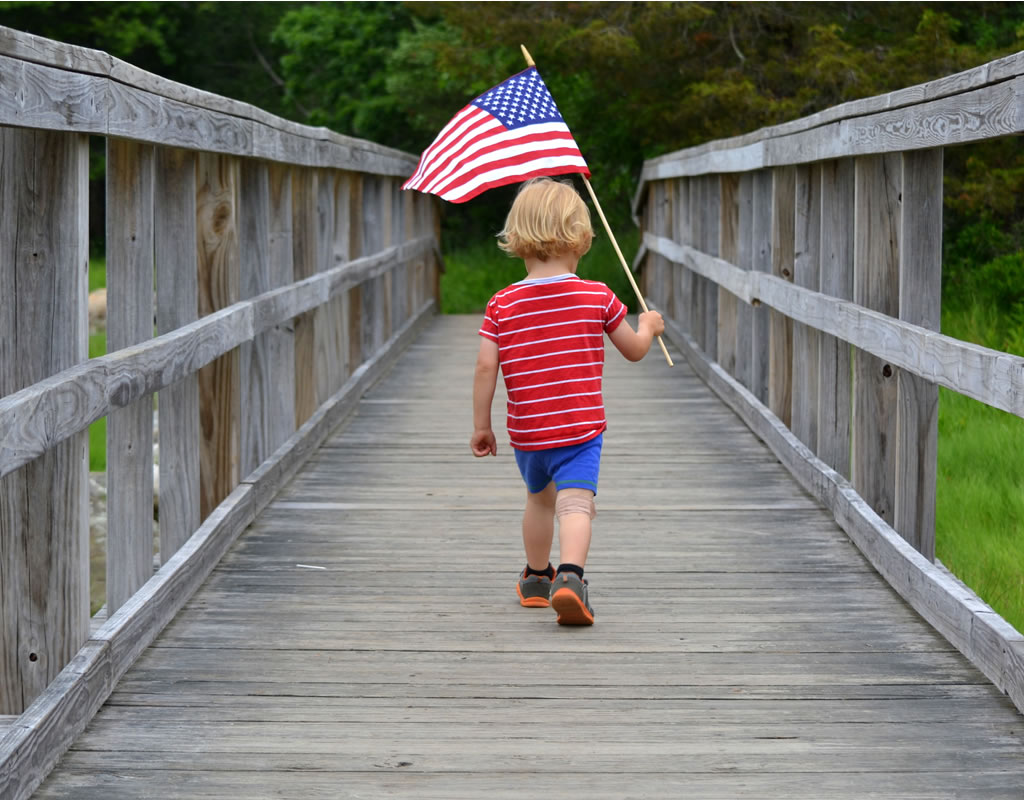 Five Things to Know About Flag Day
Flag Day is celebrated in the U.S. on June 14. Here are some things to know about Flag Day.
1. What is the significance of June 14?
June 14, 1777 is the day the Second Continental Congress passed the resolution to establish the American flag.
2. When was Flag Day officially established?
President Woodrow Wilson made a presidential proclamation on May 30, 1916 which established Flag Day. President Harry Truman then signed an act of Congress designating June 14 as Flag day in 1949.
National Geographic has more information on the history of Flag Day, here.
3. What does Flag Day commemorate?
Flag Day celebrates the birthday of the American flag. President Donald Trump issued a proclamation calling for everyone to observe the day and for the U.S. flag to be displayed on all Federal Government buildings. The proclamation calls upon all citizens of the United States to display the flag.
Read the President's proclamation, here.
4. What are the rules about displaying the American flag?
The United State Code devotes an entire section to the Flag Code, which covers how citizens should respectfully display and treat the American Flag.
Find the code, here.
5. How many times has the flag changed?
The American flag is on it's 27th version and has not been changed since 1960.
Find a timeline of changes to the flag, here.
Photos of the American flag:
The U.S. Marine Band performs the National Anthem
Find more music from "The President's Own" United State Marine Band, here.