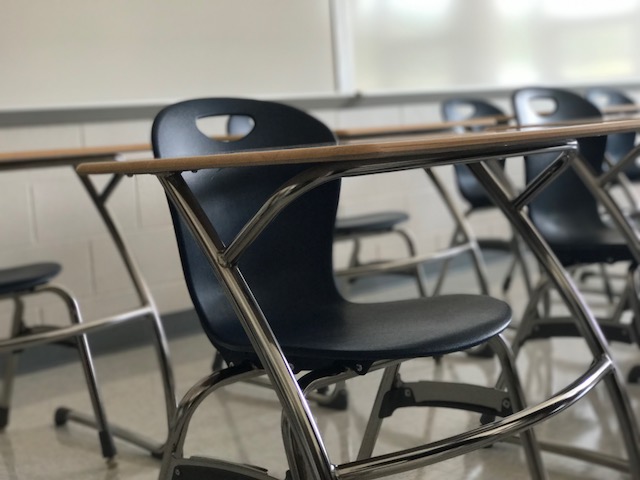 First Look Inside Silver Creek Middle School (VIDEO& PHOTOS)
The start of the 2017-18 school year is weeks away and construction is in full swing at Silver Creek Middle School  in Kensington. In just a few weeks, hundreds of sixth and seventh grade students will fill the hallways of this new school.
This $42 million dollar project will help to alleviate over-crowding at Westland Middle School in Bethesda.
"Now that Silver Creek is open, both schools will be at a capacity that I think will serve the students better," said Silver Creek's principal, Traci Townsend.
The new school offers learning spaces that encourages students to work collaboratively, a courtyard for outdoor learning, a total of four gyms, a main gym and three auxiliary gyms and a multi-purpose room on the lower level that will be used as the school's cafeteria and for performances.
"I love the fact that the seats weren't attached to the desks giving the kids flexibility to move around, giving the teachers opportunities to make that space different for collaboration," Shebra Evans, Montgomery County Board of Education Member, said.
Once school construction is complete, capacity will be about 930 students.
"We actually have the capacity to grow to 1,200 students," Adams Seth, director of construction for MCPS, said. "We incorporated a shell space so should the capacity increase, we will be able to accommodate more students."
Seth said school administrators are expecting about 500 sixth and seventh grade students for the school's first year and more than 800 when eighth grade students are added the following school year.
"Our new schools typically phase in students," he said. "Rather than move students out in their third year of middle school, we keep [eighth grade] students at their home school, which is Westland Middle School, so that they can move right into high school."
Silver Creek is located at 3701 Saul Road.
The first day of classes begin on Sept. 5.
Here to tour the new Silver Creek Middle Middle School here in Kensington @mymcmedia @MCPS pic.twitter.com/H9HD6b5pGc

— Mitti Hicks (@MittiMegan) July 21, 2017
First look at what will be the media center. @mymcmedia pic.twitter.com/uU8oSDr5xk

— Mitti Hicks (@MittiMegan) July 21, 2017
Touring the new Silver Creek MS w Principal @DrTTownsend. Media Center makerspace, outdoor learning space, 3 aux gyms. Nice! @mocoboe pic.twitter.com/YlhnBDsW5G

— Jill Ortman-Fouse (@jill4allkids) July 21, 2017