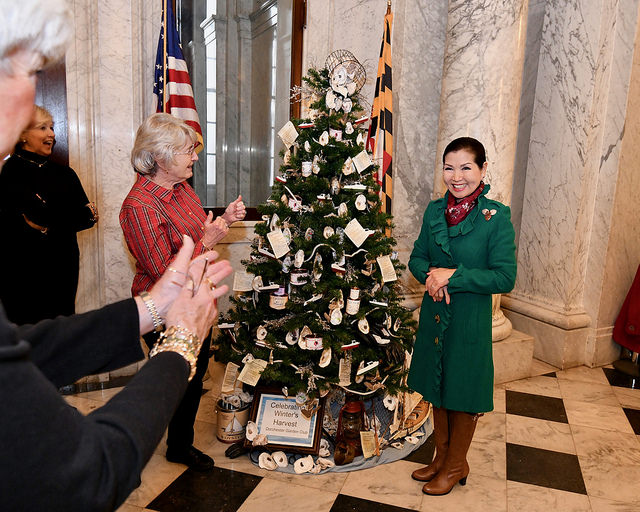 First Lady Yumi Hogan Decks the Maryland State House Halls
First Lady Yumi Hogan welcomed garden clubs from all 23 counties in Maryland, plus Baltimore City, to the State House earlier this week. The garden clubs presented Hogan with decorated Christmas trees, wreaths, menorahs, and other holiday decorations, to be displayed in the State House's rotunda throughout the holiday season.
The Christmas trees are not only merry, but they also reflect some serious Maryland pride. Hogan told PGTV that she is always surprised by the unique decorations each county brings. She presented Christmas ornaments and certificates of appreciation to each garden club.
With the exception of Christmas Day and New Years Day, the State House in Annapolis will open its doors every day for Marylanders to check out the holiday display, from 9 a.m. to 5 p.m. The last day for viewing the decorations is January 3.
Check Out Photos From the Event