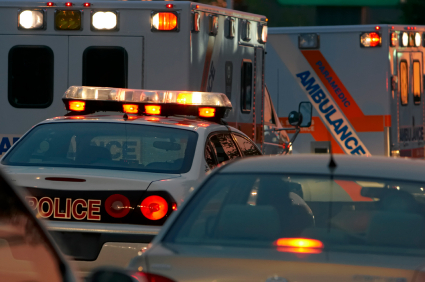 Firefighters Rescue 86-Year-Old Man After Basement Wall Collapses (VIDEO)
An 86-year-old man is recovering today after he was trapped under a collapsed basement wall last night on Briggs Road in Silver Spring.
Fire and Rescue Spokesperson Pete Piringer said firefighters extricated the man from the rubble and transported him to a local hospital.
Piringer said the wall apparently collapsed during last night's strong storms. He said a building inspector was called to inspect the structure, and that the family who lives there is now displaced.
ICYMI (7p) Briggs Rd, 86YO man trapped under collapsed bsmt wall, extricated & transported NLT, house now unsafe pic.twitter.com/EE5muG8stf

— Pete Piringer (@mcfrsPIO) February 25, 2016
(7p) Briggs Rd & Lutes Dr, structure collapse, bldg inspector requested, 1 family displaced, bsmt wall caved-in pic.twitter.com/zKCObHLLLP

— Pete Piringer (@mcfrsPIO) February 25, 2016
Update – Briggs Rd – bsmt wall collapsed onto resident, MCFRS rescue crews extricated 1 adult male w/ serious inj pic.twitter.com/WtEQ1kDssQ

— Pete Piringer (@mcfrsPIO) February 25, 2016
Update – Briggs Road, one adult male patient extricated, EMS evaluating

— Pete Piringer (@mcfrsPIO) February 25, 2016
2415 Briggs Rd, structure collapse, person trapped in bsmt

— Pete Piringer (@mcfrsPIO) February 25, 2016