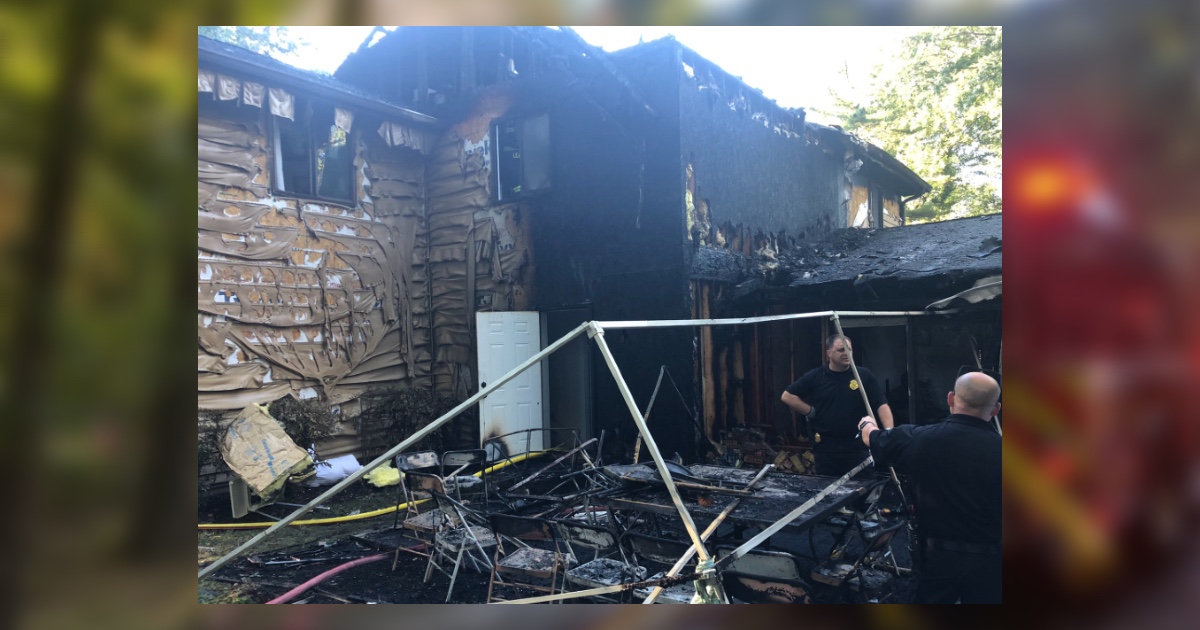 Firefighters Offer Safety Tips to Neighbors After House Fire Displaces Family
A family of six has been displaced after a large house fire in the Tilden Woods neighborhood broke out Wednesday afternoon. Montgomery County Fire and Rescue Service (MCFRS) officials say it happened around 4:00 p.m. on the 11600 block of Danville Drive near Luxmanor Elementary School and Tilden Middle School.
The occupants got out of the house safely with no injuries, but officials say the blaze caused "significant damage." As part of the MCFRS "After the Fire" initiative, crews returned to the neighborhood to spread safety information – due to the extent of the blaze.
MyMCM spoke with MCFRS Chief Spokesperson Pete Piringer to get more information about what possibly caused the fire and how the safety initiative works.
Update – (~4p 9/29) 11600blk Danville Dr, Tilden Wood, house fire; Cause, combustible too close to heat source (light bulb); Area of Origin, exterior, rear deck, temporary structure; Damage ~$350K; 1 family, 2 adults/4 kids displaced; no injury; 85 @mcfrs responded https://t.co/js3MzWNaBq pic.twitter.com/BROvgN8PWh

— Pete Piringer (@mcfrsPIO) September 30, 2021
TODAY 9/30 (2-4p) 'After-the-Fire' @mcfrs FFs will return Tilden Woods neighborhood @MontgomeryCoMD As part of Fire Chief Scott Goldstein's "After the Fire" safety initiative, crews will be returning to the neighborhood of yesterday's fire on Danville Dr https://t.co/sTyQPEkHDf pic.twitter.com/k0CpUMfPQQ

— Pete Piringer (@mcfrsPIO) September 30, 2021
ICYMI (~4p) 11600blk Danville Dr, Tilden Woods, not far from Luxmanor Elementary school & Tilden Middle school, some roads were blocked, house fire, fire is out, 4 adults & 2 children displaced pic.twitter.com/6LT1jkAy5q

— Pete Piringer (@mcfrsPIO) September 29, 2021