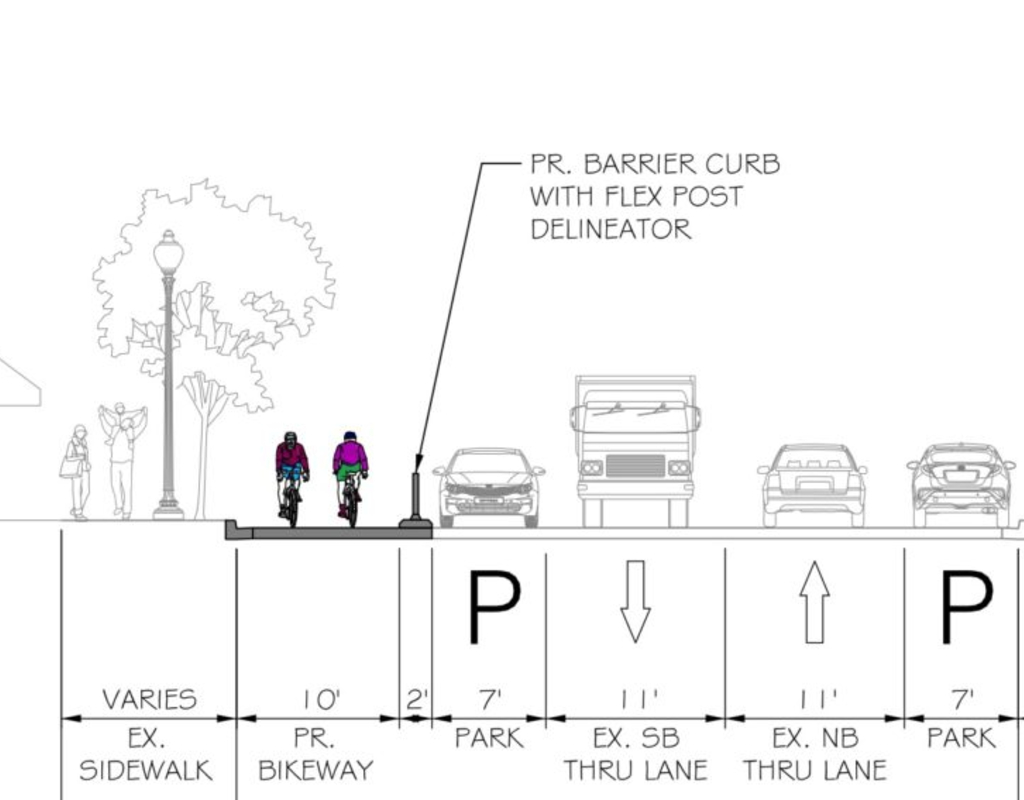 Fenton Street Bikeway Project in Silver Spring Pedals to Next Phase
Riding your bike along Fenton Street in Silver Spring might become easier and safer as early as 2021.
The Montgomery County Department of Transportation (MCDOT) announced on Nov. 3 that they will be holding a virtual meeting to present their findings from the Fenton Street Bikeway Study. The study initially kicked off in 2017, but was put on hold after receiving community feedback. The County went back to the drawing board, working to gather additional data before proceeding.
The study then restarted, focusing on the feasibility of installing a separated bikeway and improving safety at the Fenton Street and MD 410 intersection. Following new community feedback, the County expects to move into the design phase starting in early 2021.
*Upcoming Meeting*

On Wednesday, Nov. 18 from 7 to 9 p.m. @MCDOTNow will hold an online public meeting to present the findings of the Fenton Street Bikeway Study.

Registration is required

Details= https://t.co/hGEVSvzPD6
@reemberto @VisionZeroMC @SilverSpringMD pic.twitter.com/TGqHUTQ1s0

— mococommuter (@mococommuter) November 9, 2020
The virtual meeting, scheduled for Wednesday Nov. 18 from 7 p.m. to 9 p.m., requires online registration. MCDOT says participants will receive an invitation and instructions on how to join the video call, as well as a phone number to call for those without computer access.
For those who cannot participate over video call, written comments can also be sent to:
MCDOT – Division of Transportation Engineering
Matt Johnson
100 Edison Park Drive, 4th Floor
Gaithersburg, Maryland 20878
Email: matt.johnson@montgomerycountymd.gov (recommended)
Phone: 240-777-7237
MCDOT also encourages participants to review the project webpage prior to attending.