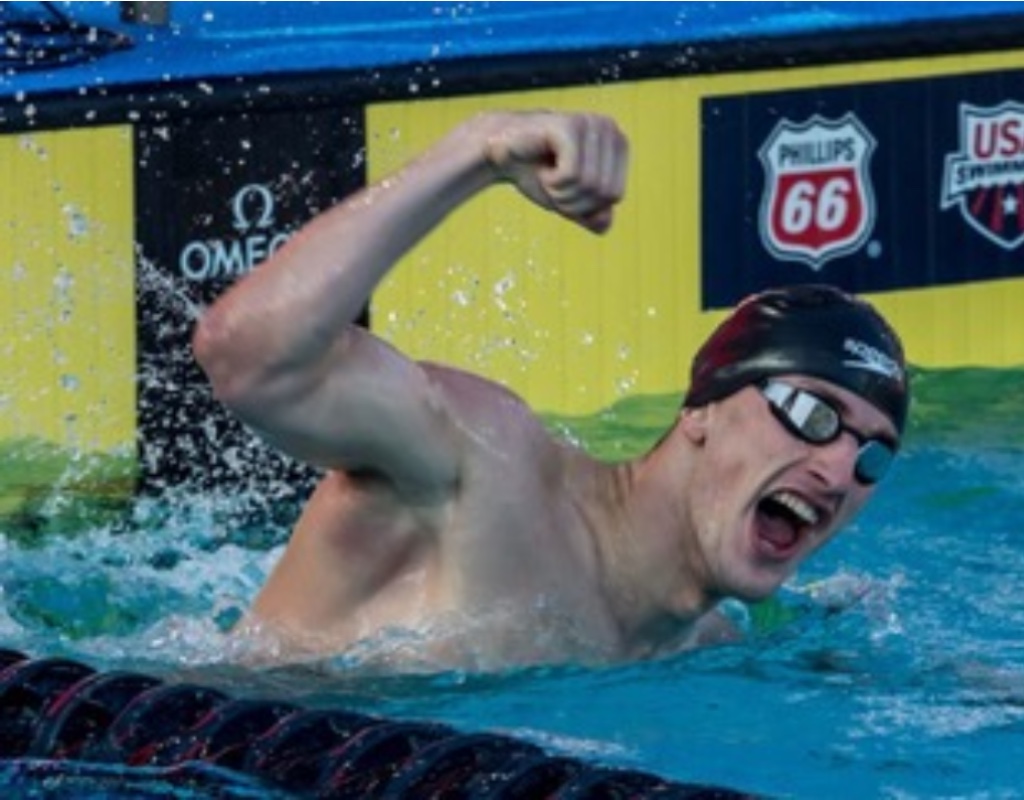 Families and Friends Will Be Watching Olympics from Afar
As many of the best athletes in the world descend on Tokyo to compete in the Olympic Games that begin on Friday, the fulfillment of a lifelong dream will feel much different this year. Because while the Olympic crowd is typically full of family and close friends celebrating the accomplishment and cheering on their loved ones, the ongoing global health pandemic this year has prompted Japan to prohibit family and friends from traveling to the Games.
"I know the families and friends of all our Olympians are disappointed not to have the chance to watch and cheer in person in Tokyo, but I think we have to respect the decisions of our Japanese hosts for the Games as they take the steps they believe are required to keep the world's athletes and their own citizens safe and healthy," said Bruce Wilson, whose son, Andrew, grew up swimming at Kenwood Country Club in Bethesda. Andrew Wilson, at age 27, will make his Olympic debut on Saturday in the 100-meter breaststroke.
"I will also say that in response to the circumstances, we've seen a concerted effort by [the U.S. Olympic & Paralympic Committee] and USA Swimming to bring Team USA as a whole closer together, since the athletes will collectively be the primary support system for each other in Tokyo."
👀 Look out for Andrew Wilson 👀

You'll be seeing him in both breaststroke events!

Welcome to the Olympic team, @awil5504! 💪 pic.twitter.com/bPeodEAUwo

— USA Swimming (@USASwimming) June 21, 2021
Athletes are allowed to bring their personal coaches to Tokyo, but that is about it. Otherwise, friends and family have to follow online and watch from afar. The U.S. Olympic & Paralympic Committee organized the Team USA Family Section at Universal Orlando, offering each athlete round-trip airfare, four nights accommodations and invitations to a watch party for two family members or friends during the Games.
"Not being able to go is a tough pill to swallow, but it's important to recognize that the Games are going ahead," Bruce Wilson said. "For the athletes, and thus for their friends and families, that's what matters."
Related posts:
MCPS Teacher Headed to Tokyo Olympics to Compete for Dominica