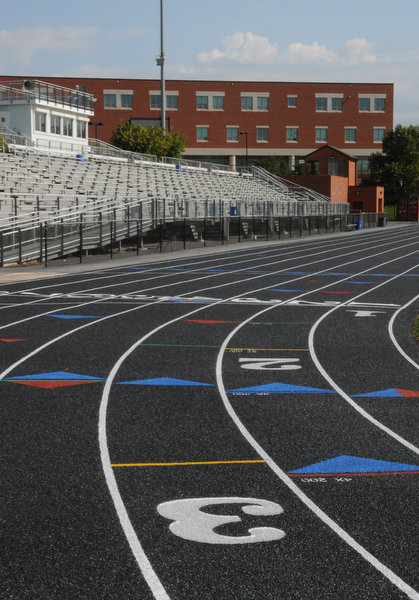 Fall Sports Begin at MCPS (PHOTOS)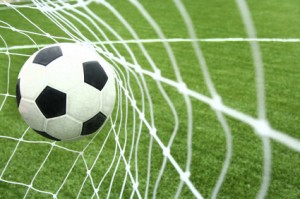 It was a beautiful day for the first official day of practices and tryouts for student athletes at Montgomery County public high schools on Aug. 12th.
One of the big improvements for the MCPS athletics program this year is the full implementation of the certified athletic trainer (ATC) program at all 25 high schools.
"The ATCs are a huge addition to our program and we appreciate the support of the superintendent and the Board of Education for bringing these trainers on board," said Jeff Sullivan, athletics specialist for MCPS.
According to Sullivan, health and safety are top priorities for the program.
For example, Sullivan said, during the fall preseason, "hydration and heat acclimatization are points of emphasis."
You can find more information about these topics and the athletics program on the MCPS website, here.
Check out the @MCPS Athletics Health & Safety Presentation that all student-athletes will view this week! http://t.co/w73iGl1ta7

— Jeff Sullivan (@MCPSAthletics) August 12, 2015
Clarksburg athletic trainer Darin Moore surveys the campus; positioned perfectly to provide treatment to all teams! pic.twitter.com/8RMGHWhbcj

— Jeff Sullivan (@MCPSAthletics) August 12, 2015
The Clarksburg poms squad discusses team & individual goals for the upcoming school year! @CHSCoyotes pic.twitter.com/38115Y3uFw

— Jeff Sullivan (@MCPSAthletics) August 12, 2015
Excitement in the air at Clarksburg HS on Day 1! @CHSCoyotes pic.twitter.com/0DAKBCORm1

— Jeff Sullivan (@MCPSAthletics) August 12, 2015
Perfect morning for the start of fall sports! @DHS_Hornets pic.twitter.com/t2TKSVYBjq

— Jeff Sullivan (@MCPSAthletics) August 12, 2015
Coach Ronquillo & Coach Edwards of @DHS_Hornets volleyball address student-athletes about expectations & safety tips! pic.twitter.com/y2Xd4KGnAW

— Jeff Sullivan (@MCPSAthletics) August 12, 2015
Soccer practice @NorthwestJags. @MCPSAthletics pic.twitter.com/wbS40e7Sov

— Sonya Burke (@SonyaNBurke) August 12, 2015
Practices began @NorthwestJags today. @MCPSAthletics pic.twitter.com/Mw7B0aotef

— Sonya Burke (@SonyaNBurke) August 12, 2015