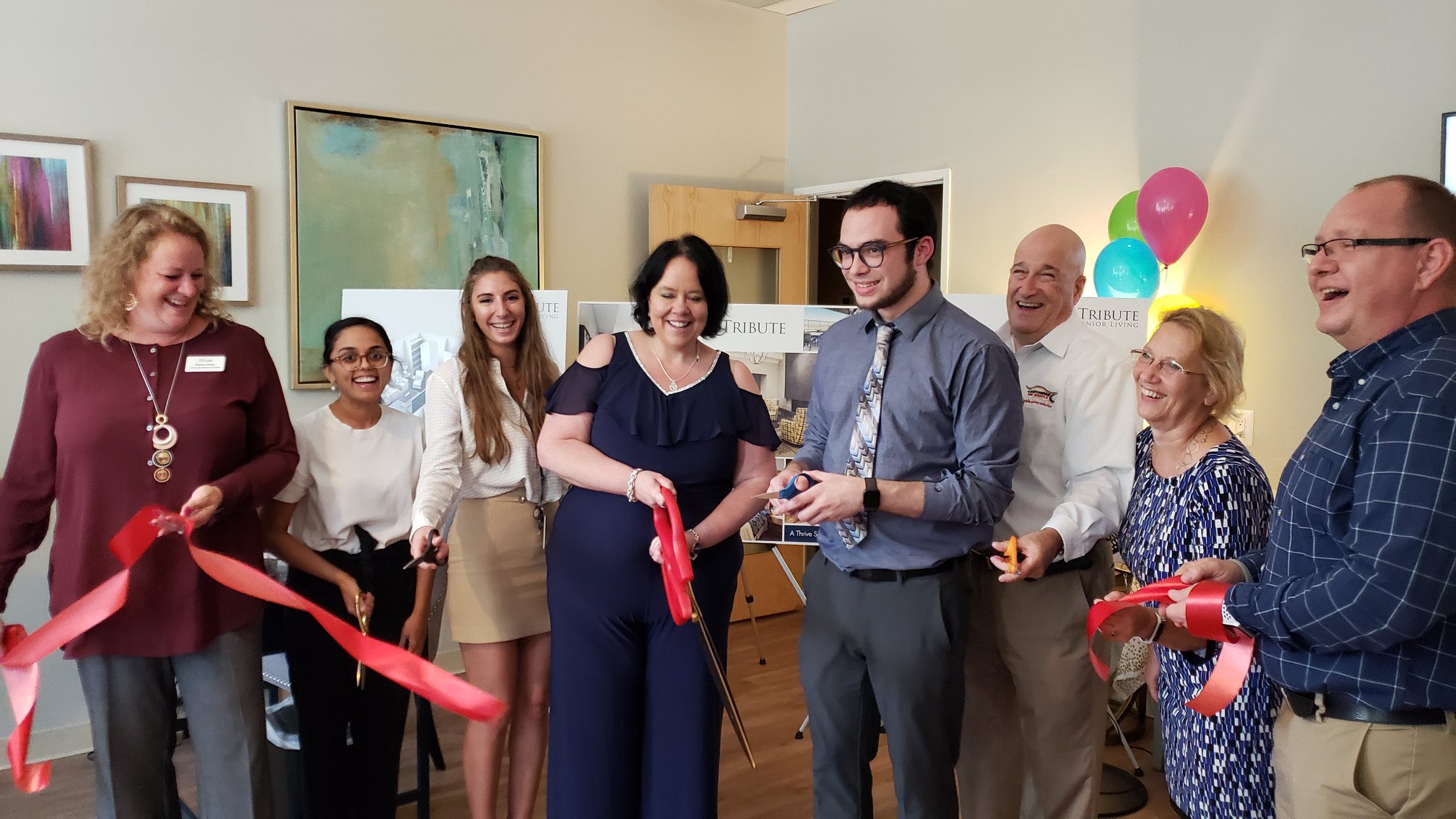 Every Wrinkle Tells a Story at Tribute at Black Hill
Coming January 2020 is Tribute at Black Hill, an assisted living and memory care community for older adults. With a decade of incredible growth, Tribute at Black Hill is the latest community in the Thrive Senior Living (TSL) portfolio. TSL creates "communities where Elders would not only love to live, but Thrive".
The Gaithersburg-Germantown Chamber of Commerce (GGCC) supported Tribute at Black Hill at the grand opening of their welcome center on August 15, 2019. The welcome center is located at 19728 Germantown Road in Germantown. The senior living community will open in 2020 at 312 Baltusrol Drive in Germantown.
At Tribute at Black Hill senior living community, modern finishes await your loved ones with meals that would make Wolfgang Puck stand up and cheer. They believe the best part of life starts the moment one moves into the community. The community will feature spacious studio, hybrid, & one-bedroom suites, that create an environment allowing "Elders to Thrive". Entertaining amenities, lush courtyards, and a whole new mentality to older adult living awaits you at Tribute at Black Hill.
Learn how they do "senior living differently" at: http://thrivesl.com/blackhill/. To schedule a tour, visit: https://thrivesl.com/blackhill/schedule-your-tour/.
The GGCC is active in providing business-to-business networking opportunities throughout the year: a collective voice in local, regional, and state legislative affairs, professional development opportunities and other services that enhance the business environment.
The GGCC is located at 910 Clopper Road, Suite 205N, Gaithersburg, MD. To learn more about the GGCC visit us at www.ggchamber.org. Find us! Facebook: https://bit.ly/2NmNSpC | Twitter: @GGCCNEWS | Instagram: gburggermantownchamber