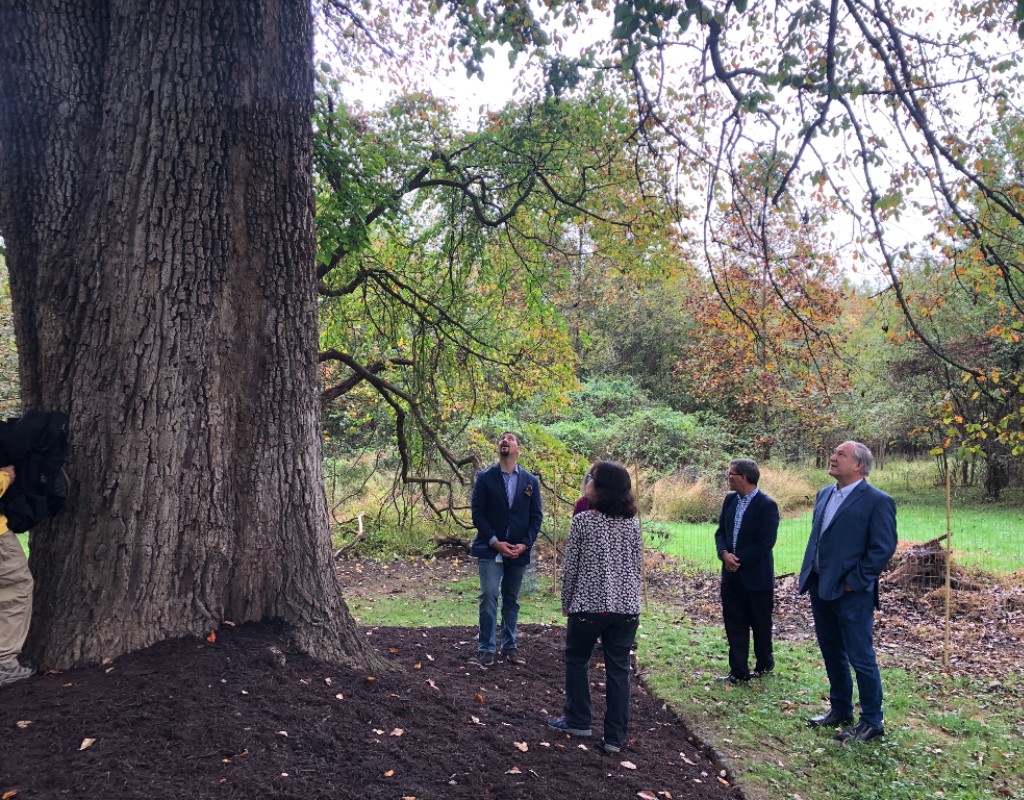 Elrich Recommends Black Tupelo as Official County Tree 
County Executive Marc Elrich recommended the black tupelo to be Montgomery County's official tree.
Leaders gathered at Maryland's largest-known black tupelo, according to the county, in a Silver Spring family's backyard. It's about 100 feet tall and 100 feet wide, said County Forest Conservation Coordinator Laura Miller. She told attendants to imagine the amount of shade a huge tree like it could provide in a more urban setting.
"You look around here, and you realize what's missing from our urban environments," Elrich said. He added that an equity and impact assessment in the county shows that trees are not as prevalent in communities of color as they are in places where people can afford more.
"So we need to have a more equitable distribution of greenness," Elrich said. The county's Forest Conservation Advisory Committee was tasked with the selection process for the county tree. Members narrowed down to three potential trees: the black tupelo at number one, then the American sycamore followed by the white oak. After receiving positive public feedback, the committee confirmed the black tupelo as their choice, said Committee Chair David Myers.
Miller said the trees tolerate a wide range of conditions and are expected to weather well through climate change. While the age of the black tupelo in Silver Spring cannot be certain, Miller estimated it to be at least 120 years old but said it could be older than 350 years.
Elrich submitted legislation to designate the tree to the county council.